Christmas is just around the corner and if I were a kid, I would appreciate a thoughtful gift. I mean, anyone would. Just like any other member of the family, kids are as well deserving of cool and satisfying gifts.
While shopping for gifts is definitely fun, knowing the interests of who you're shopping for makes it easier. Whether you're shopping for a gamer kid or a kid obsessed with toys, I've got you covered. Definitely, you don't want to see their faces drop when they unbox or unwrap their gifts, do you? This can be easily avoided because I have compiled the best Christmas gifts for kids in this article. Read on to know what to get for kids this Christmas that will definitely light their faces up.
Best Christmas gifts for kids
1. Barbie cook "n" grill restaurant playset
This gift is ideal for girls from ages 3 and up. It is the perfect gift for girls who love playsets. It's a great plus if they love to cook. With this playset, the kids can have a lot of fun while helping Barbie take orders and cook meals. The kids are sure going to get excited when they see the pizza in this playset change colors when it's "cooked".
2. Squishmallow's ultra soft plush toy
This adorable and very soft toy is available in different sizes and designs. If the kid you are gifting collects toys, a particular toy collection, surprise them with another design from this collection so they can start their own squishmallow squad.
3. LOOIKOOS Walkie Talkies
This is a perfect gift idea for kids between ages 3-12. It's even more fun if your kid has siblings or usually has friends around. They can play a fun game with this walkie talkie that covers a 3km range. You can also use the walkie to communicate with the kids in the house. How fun.
4. Laradola dinosaur toys
This toy is definitely a way to keep the kids busy. Containing the take apart dinosaurs, the kids can spend time assembling these dinosaurs. They can also decide to get creative and put together another kind of dinosaur with the different parts.
5. Operation Game: Star Wars The Mandalorian Edition Game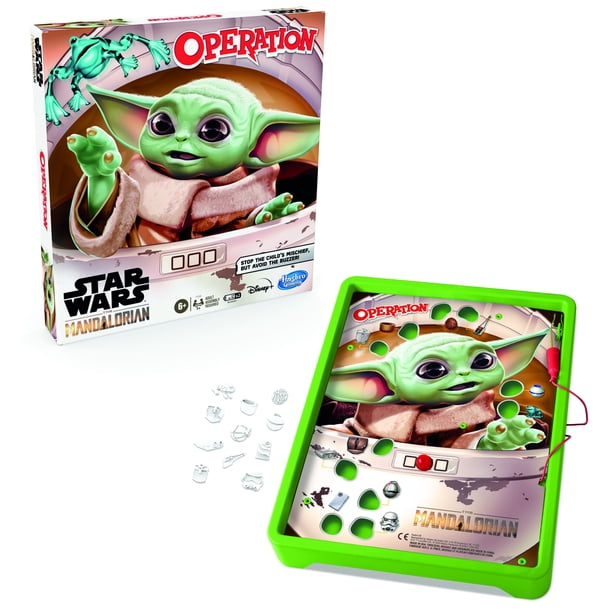 Got a star wars fan in the family? You should definitely get this for them. This game's edition can be played alone or with friends and family. It's a fun game that involves using tweezers to remove pieces from the game unit without setting off the buzzer. The person that has the most pieces at the end of the game wins. And whoever sets off the buzzer is out of the game.
6. Kidi secrets selfie journal
This is a really cool Christmas gift to give kids. Particularly a kid that loves to write and journal. An interesting thing I find about this journal is that it has facial recognition software. It can be easily unlocked by identifying the face of its owner.
Its other fun features are journaling with photos and voice memos. It also has apps and games in it suitable for kids.