The chaos of daily commuting necessitates a fashion strategy that seamlessly combines comfort and flair. It can be difficult to strike the right mix between comfort and style, but have no fear—we're here to help you master the art of dressing for the commute. Prepare to make your daily commute a stylish experience that will leave you feeling at ease, confident, and effortlessly stylish.
Prioritize Comfortable Fabrics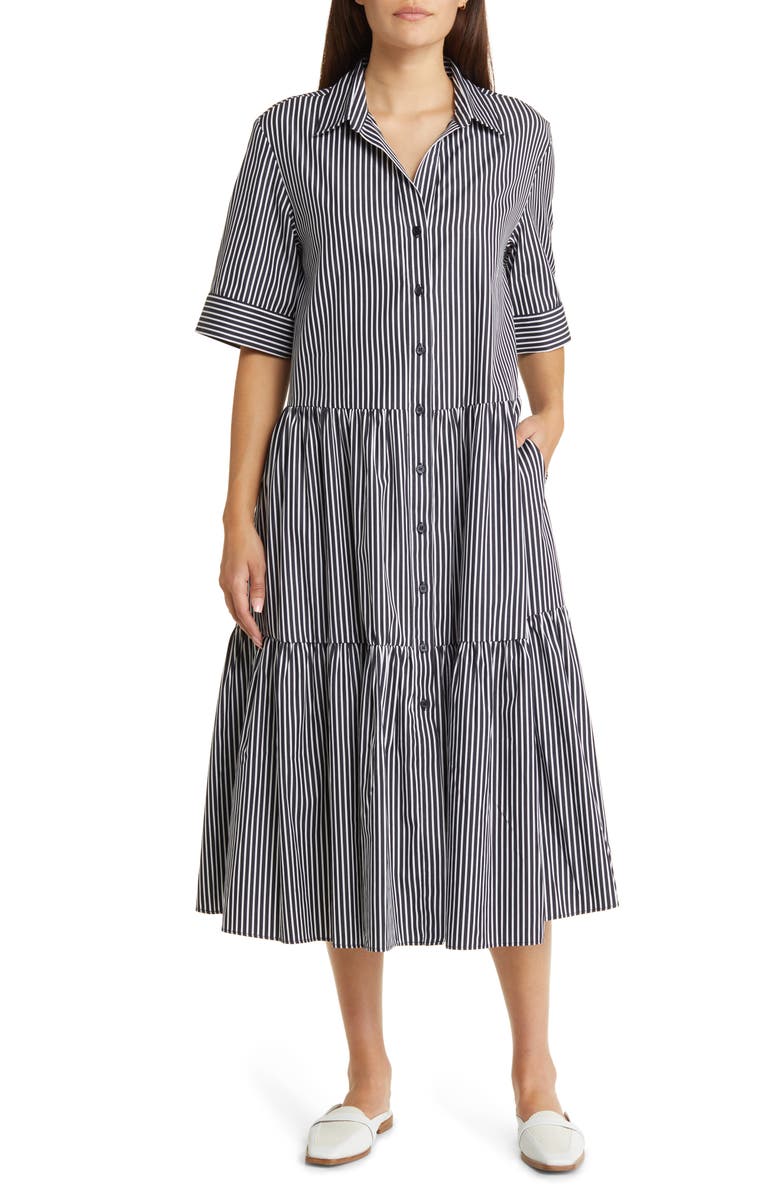 The key to commuting-friendly apparel is picking textiles that will keep you as comfortable as possible on your journey. Choose airy fabrics that let your skin breathe and move freely, such as cotton, jersey, and light knits. In order to maintain the priority of comfort during those crowded train rides and protracted walks, these textiles help you stay cool.
For both convenience and style, buying comfortable attire for your everyday commute is crucial. Choose professional-looking items including jersey dresses, breezy blouses, stretchy ponte slacks, and relaxed-fit blazers. Comfortable flats, skirts with elastic waists, and multipurpose jumpsuits are ideal for effortless mobility, while moisture-wicking leggings are useful for active commuting. Finish off your outfit with a lightweight tote bag and a breathable cardigan for more comfort and convenience.
Embrace Versatile Layers
Your secret weapon for putting together a fashionable yet versatile commuting outfit is layering. Start with a thin base layer, such as a cozy t-shirt or tank top. To add warmth and style, layer a cardigan, blazer, or a functional jacket over top. This method enables you to change your clothing to accommodate the various commute-related temperatures.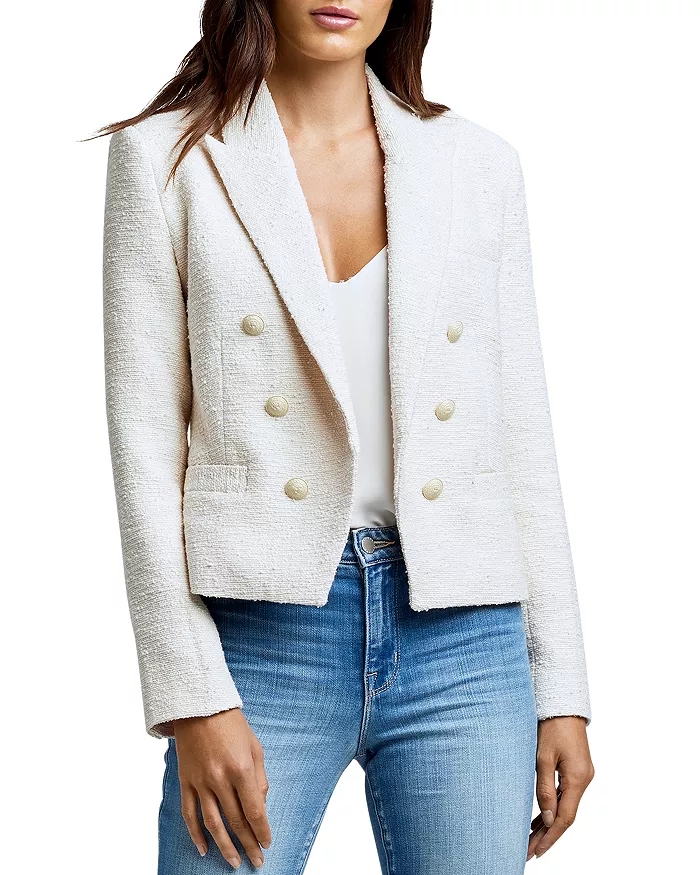 Brooke Double Breasted Cropped Tweed Blazer
Invest in Comfortable Footwear
Your commuter-friendly wardrobe can succeed or fail based on your choice of shoes. For prolonged standing and walking, choose comfortable shoes that provide support and cushioning. You may easily tackle your commute by wearing chic sneakers, loafers, or supportive flats, which expertly combine comfort and style.
Choose comfortable and practical shoes like traditional ballet flats, supportive loafers, cushioned block heels, arch-supporting wedges, slip-on sneakers with memory foam, oxfords with arch support, orthopedic flats, memory foam slip-ons, low-heeled sandals, and cushioned ankle boots to ensure comfort and prevent foot pain during daily office commutes. These alternatives promote foot health and comfort during your job by striking a balance between style and support.
To avoid foot-aches, you can also add jelly foot pads, and toe support to give your feet padded support and avoid any inconveniences when walking, and commuting to and from work.
Choose Travel-Friendly Accessories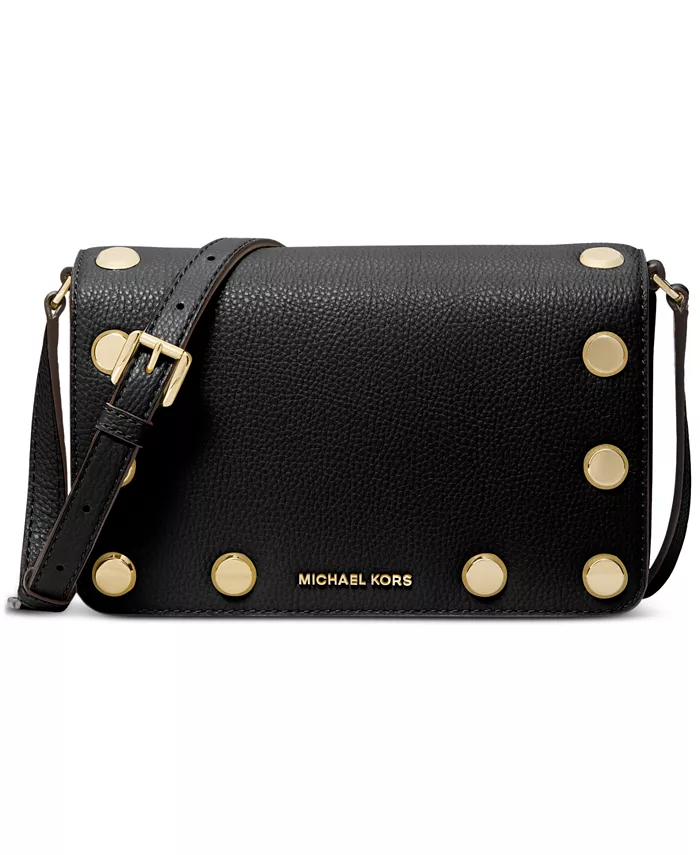 Small Holly Studded Flap Crossbody
Your commuter style must be elevated with accessories. Choose lightweight, hands-free travel accessories like crossbody bags or backpacks that evenly disperse the weight. To protect yourself from the weather while elevating your look, add a wide-brimmed hat or a stylish scarf.
A crossbody bag for hands-free convenience, a small umbrella for unexpected weather, comfortable flats or foldable ballet flats for walking, noise-canceling headphones for a more enjoyable trip, a multi-compartment wallet or card holder for organized essentials, a reusable water bottle, sunglasses for UV protection and style, a wrinkle-resistant scarf or shawl for versatile use, and a portable phone are examples of travel-friendly accessories for women who commute to work every day. Daily commutes are made more convenient, comfortable, and stylish with these handy items.
Opt for Wrinkle-Resistant Clothing
The difficulties of commuting can cause creases and wrinkles in clothing. Choose wrinkle-resistant materials like knits or polyester mixes that keep their form throughout your journey to avoid this. By doing this, you may be sure that you'll appear presentable and polished when you get there.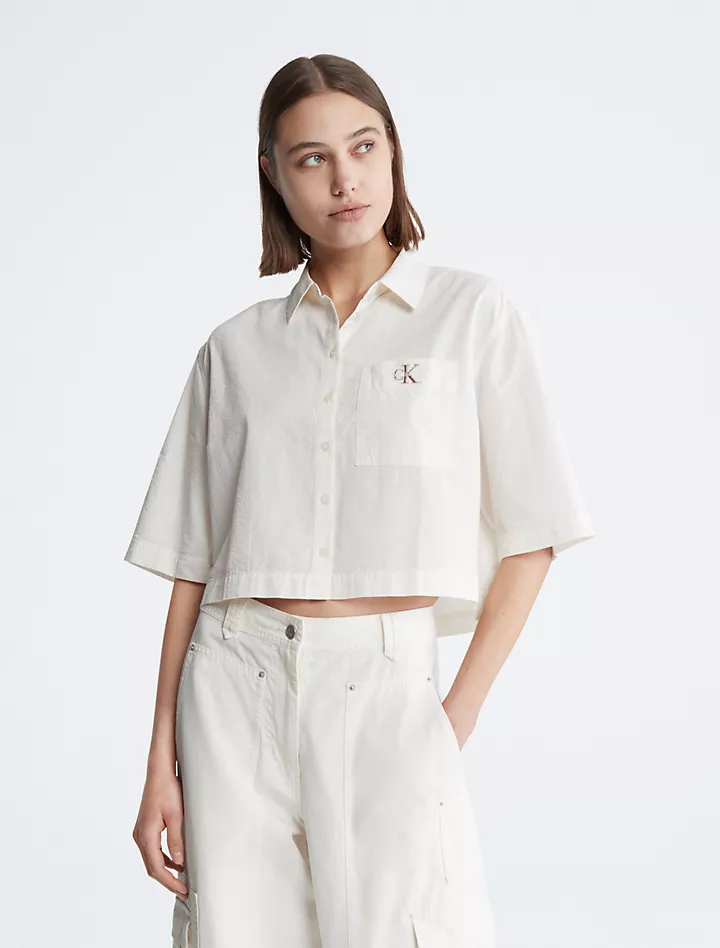 Cropped Boxy Button-Down Shirt
It takes skill to strike a delicate balance between practicality and flair to perfect commuter-friendly attire that is both comfortable and stylish. Put comfy fabrics and adaptable layers first to accommodate temperature changes. Spend money on travel-friendly gear and comfy shoes that can withstand the strains of commuting. Make a fashion statement with eye-catching accessories and wrinkle-resistant clothing. Mix and match the fundamentals, give functionality top priority, and use dark or neutral hues that work well in a variety of contexts. For convenience and practicality, keep your makeup and hair uncomplicated. Use wraps and scarves to add comfort and flair, and keep a small umbrella on hand at all times to deal with unforeseen weather. By following these tips, you'll be well-equipped to conquer your daily commute in a fashion-forward manner that leaves you feeling confident, comfortable, and effortlessly stylish.