Shopping for swimwear can be rather stressful. There are many different styles available and it can be tricky working out which swimsuit that can help you feel more confident on the beach or the pool. Besides style and color, it is important to find a swimsuit that fits well to feel confident. While everyone should all wear whatever we feel most comfortable in but some swimsuit styles may only work particularly well on certain body types. If you are looking for the best fit this summer well you are in luck. Here are some tips on how to find the perfect swimsuit for your body type.
Know your body type and choose a silhouette that flatters it.

If you have a smaller bust, then a padded style or ruffles will add volume on top.

If you are busty, then choose a style that is supportive like a halter neckline and wider straps that ties behind your neck. A V-neckline is a good choice too.
To minimize hips, choose low rise cut to give the illusion of smaller hips. You can also choose a darker color bottom with a lighter top. A one-piece V-neck bathing suit does the trick too.
For curvy women, choosing dark color swimsuit like black can be a universally flattering go-to option for a slimmer silhouette. Like your favorite little black dress, a classic black swimsuit will almost do the trick and looks good on everyone.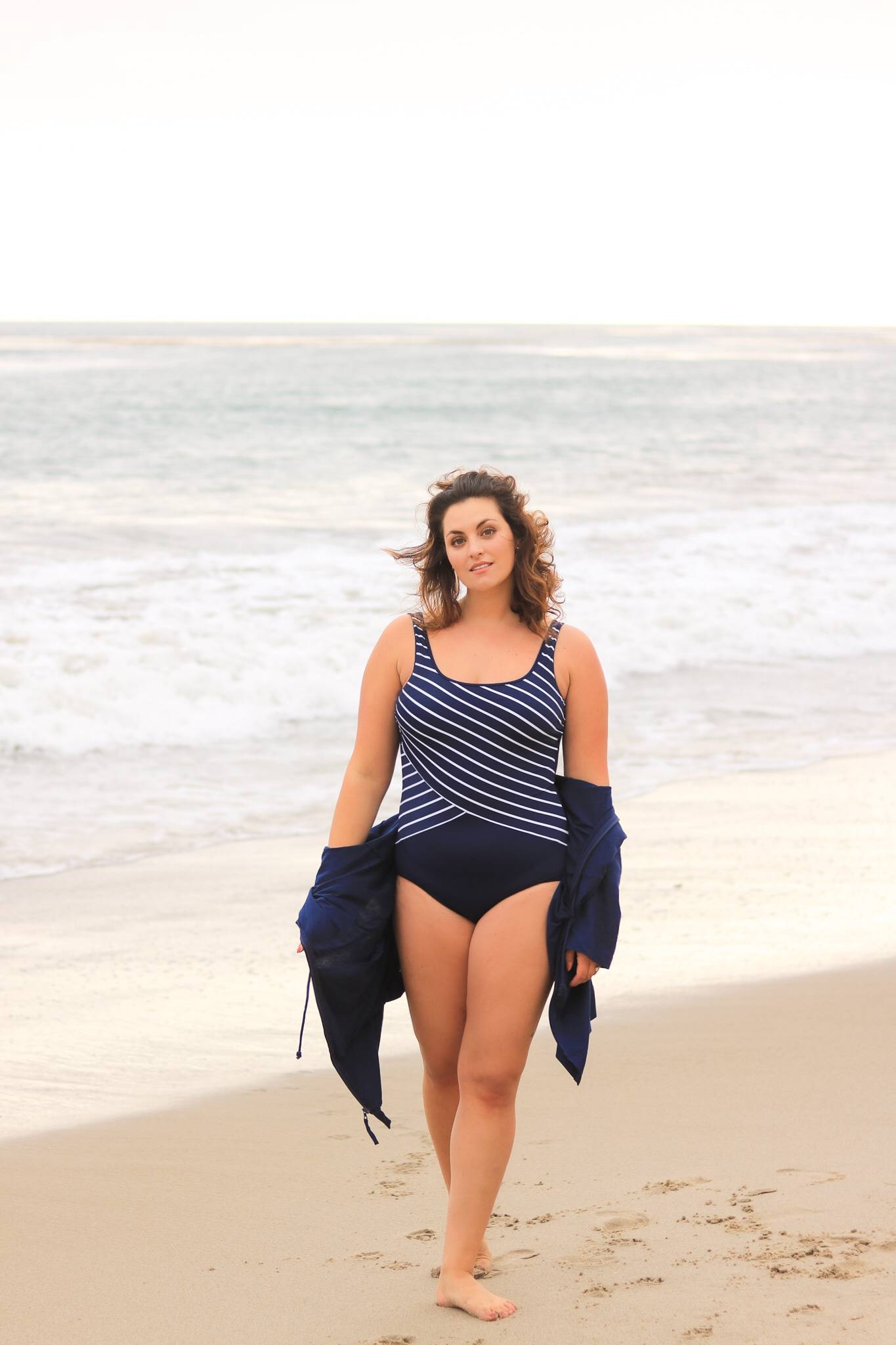 2. Swimsuit styles change all the time. Go out of your comfort zone and take time to try on different types of swimsuits. Sometimes the one that does not seem like 'you' may turn out to be the most flattering and become your new favorite.
3. Swimwear sizes is different than most clothing sizing. If you are not sure, go for a smaller size because swimsuits expand when they are wet. However, don't get one that is too tight. Do not focus on the size but instead, focus on the fit and how the swimsuit will look and feel.
4. When trying out swimsuit, use ties and adjustable straps to fit the suit to your body. Then lean forward and adjust to make sure that your bust is properly covered. Do not forget to look at yourself from the back view. The back view counts as much as the front especially when wearing swimwear.
5. People are usually attracted to the latest trend but don't choose a trendy silhouette if it does not fit you well. It is more important to find a silhouette that flatters your figure and comfortable to wear. Great style begins with great fit. When you feel comfortable, you will be more confident baring your body.
6. Some women think that a larger size swimsuit or more fabric offers a more flattering coverage. As such they tend to buy swimsuit that are too large. This will result in swimsuit that does not support properly. If you prefer one that offers more coverage, then find a style that offers more coverage like a one piece swimsuit.