July 1st 2021 Princess Diana would have turned 60, which is a significant milestone. The late Princess of Wales was the ultimate fashion icon. Her most popular looks are still sought after today by the fashion influencers around the globe.
Italian luxury brand, Gucci is paying tribute to the royal style icon by reviving the bamboo-handled bag which the former princess was fond of carrying around. She had been spotted frequently with this bag wearing everything from dress to jeans and button-downs to sweatshirt and bike shorts while heading to the gym. Who can better prove its versatility than the style icon herself?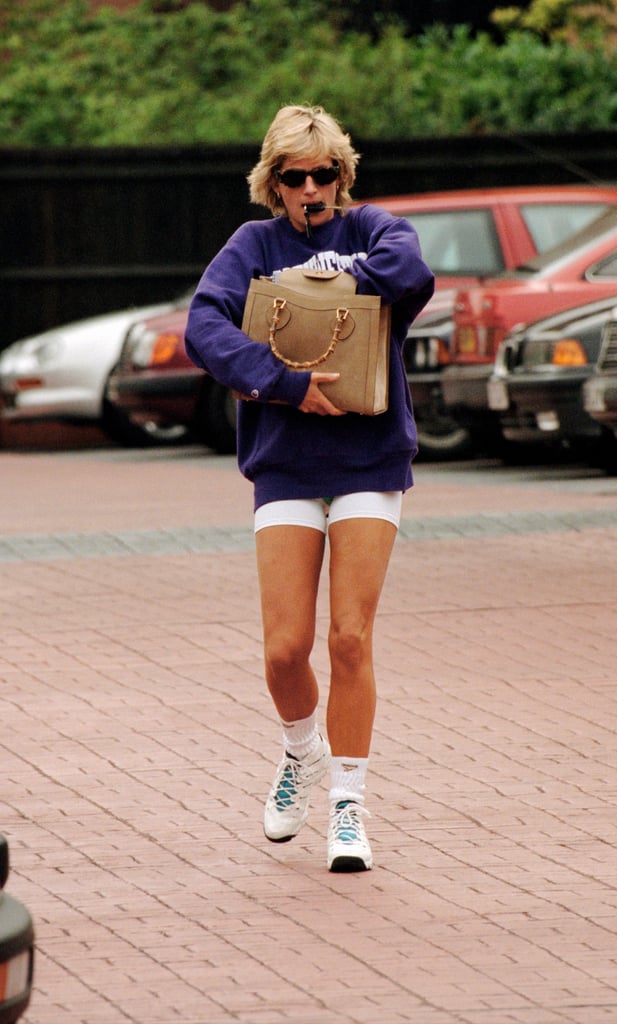 The British royal's favorite bamboo handle bag was first launched in 1991. It was the top of the wish list for fashion fans around the world after Lady Di carried the bag wearing jeans, a white shirt and loafers. The bag was synonymous with her versatile style and it sort of signalled a certain freedom and bold fashion choices, much like the Royal Princess' decision to distance herself from the Royal Family.
Fast forward 20 years later since Diana rocked her arm candy, the bag has been given a 21st century update by Gucci's Alessandro Michele. It has been christened the Gucci Diana and is available in three sizes – small, medium and large. Much like the original, the bamboo handles remain. The new and improved version features a removable, neon statement making leather belt around the handles in fluorescent yellow, pink or orange, which is a nod to the functional bands that once came with the original bag to maintain the shape of the handles. Gucci Diana is available in almost every color of the rainbow including white, black, rich brown, green, striking red, light rose and light blue. Monograming options such as letters and stars can be embossed on the leather belts in metallic colors for added personalisation.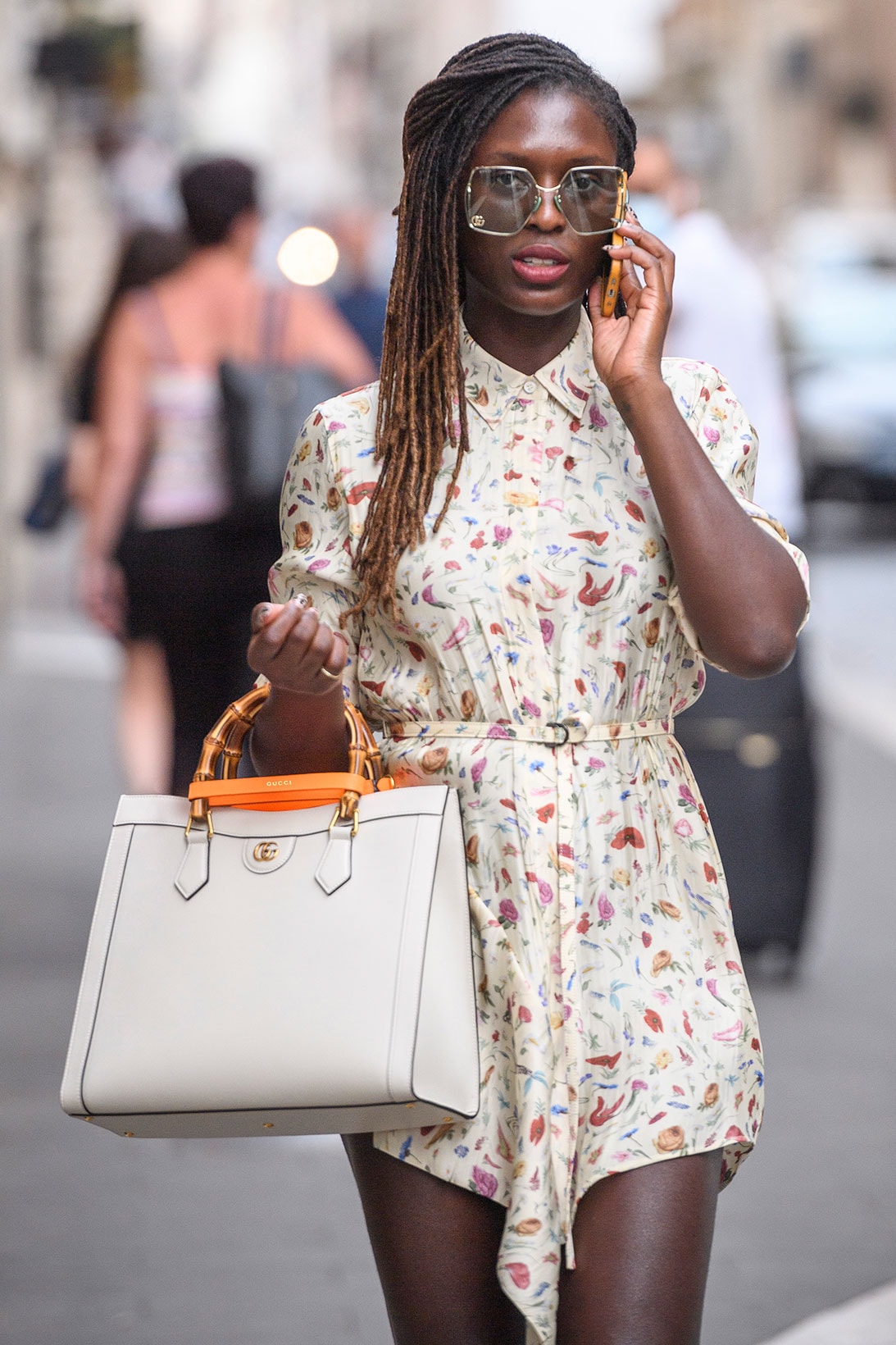 Gucci's updated version of the Diana bag has already been spotted on the arms of celebrities like Sienna Miller, Alexa Chung, Jodie Turner-Smith and Elle Fanning opted for the mini version which was worn as a cross body.
Jodie Turner-Smith carrying her medium ivory Diana bag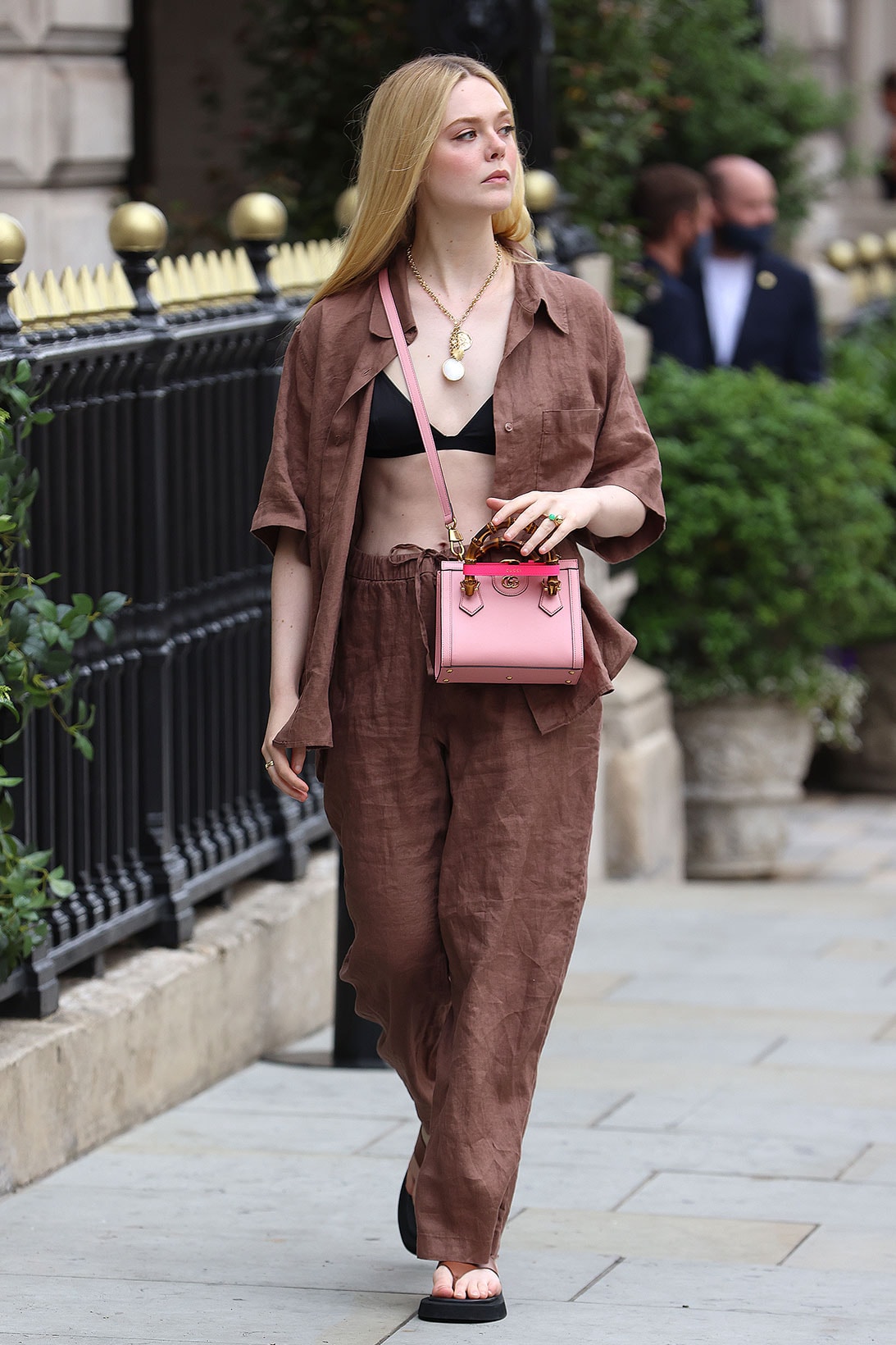 Elle Fanning with the crossbody Diana bag
The Gucci Diana epitomizes fluidity, freedom and embracing fashion as a powerful medium of self-expression. The closest replication of Diana's own favorite bamboo handle bag is the timeless brown leather. More fashion info please visit https://www.bnsds.com/2021/07/21/5-reasons-taylor-swift-outfits-could-help-you-win/