Have you ever thought about doing a Valentine's Day decoration to celebrate love? See some simple decorating ideas and surprise the one you love. Valentines Day is a unique and inspiring moment in which we honor the union of two people. Whether we're boyfriends, boyfriends or married people, we can't go through this blank date. Thinking about it, we've set up some tips so you can give a touch of romanticism in the house without spending too much.
With various creative ideas that can be made with embellishments ready or made by the couple, valentines day décor will reflect the romantic atmosphere of the date. See how it is possible to create a romantic decoration and be inspired by our suggestions to have an unforgettable day.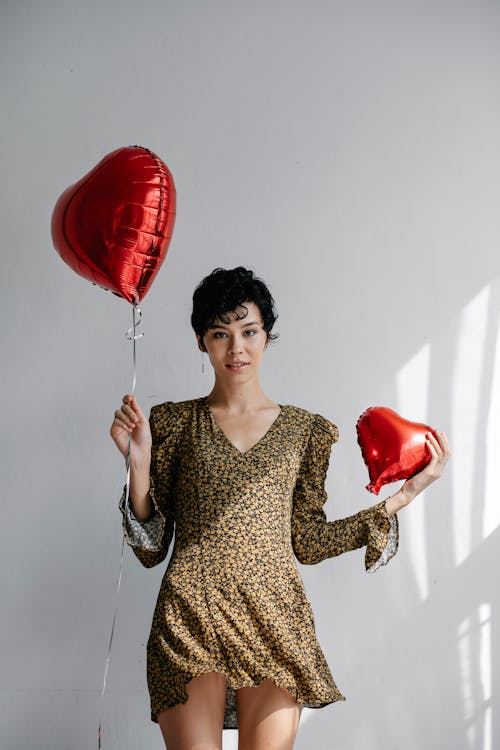 Decorating Ideas for Valentine's Day
Certainly, some couples like to take advantage of the date to go to a special restaurant, enjoy a moment for two alone or even go to the movies. But what if besides these classic options,   this year we do a little different and enjoy a very homemade program next to who you love?   But the most important thing is to do all this without giving up the intimate, charming and personal atmosphere.
However, for this to work perfectly, there are a few simple tricks that will help you make a Valentine's Day decoration without you having to spend a lot of money. The important thing is to make the most of the existing decoration, however, making it bring more warmth and also use a little of the theme of the date.
First, start by making some arrangements using items in shades of red and pink. Use and abuse these tones, change the set of sheets, make arrangements with flowers in these colors, cushions for the sofa, and spread aromatic candles, and candlesticks through the environment of the house.
It is also worth investing in heart-shaped balloons, attach the balloons to the ceiling with a piece of duct tape – they will give a relaxed and fun touch to your Valentine's Day décor.
Secondly, let's set up the dinner table. Here it is worth using your best dishes and making a table accordingly. Bet on beautiful cutlery, napkins, bowls and the most beautiful dishes you have at home. Also make a beautiful flower arrangement to use as a coffee table, and spread some rose petals on the tablecloth to get even more into the romantic mood.
Valentines Day DIY Decoration (do it yourself)
Nothing more romantic and caring than doing a project yourself. With that in mind, we've come up with some quick and easy project ideas that even people with few manual skills will be able to do at home.
Love letters
Make small declarations of love and spread it around the house. Here it is worth using post-it cut in heart shape and sticks to the bathroom mirror, the head of the bed, the door and the breakfast table. The loved one will start the day already knowing how loved she is which will make her day much better.
Heart-shaped curtain
How about making a curtain making paper hearts? Make several hearts using cardboard in shades of red and pink. Pass some glue on the back and join the hearts with a string. Hang the curtain on the head of the bed or on some empty wall of your house.
Romantic breakfast
Is there anything more romantic than waking up your love with a delicious breakfast? Even better if the meal is all decorated with romantic elements. Try cutting the toast in the heart, decorate the cappuccino, spread rose petals on the table or tray and shape the strawberries so that they look like small hearts.
Photos of the couple
Separate your best photos as a couple and make a clothesline with some dry twig, it is very rustic and the cost is almost zero. Another idea is to use the Christmas light cord and pin the photos on it using a small fastener. Place on the head of the bed or on some empty wall. It's a charm besides being super affectionate.
Photos in a garland with LED lights
Valentine's gifts don't always have to be material. You can set up a romantic corner to spend the night and assemble it with these lights that, in turn, allow you to hang the polaroid photos you like the most and the important moments of your story. Perfect to wear on Valentine's Day or other festive occasions such as a birthday.
Hearts with messages on the wall
A small piece of wood, some rope, colorful fabric and your creativity. It's what you need to create these heart-shaped wall decorations with a personalized message. They can serve as a gift for Valentine's Day or to decorate the walls of your home during that day. What does it look like?