Maxi dresses are one of the easiest fashion pieces to shop online. This is because most of them are free fitted which poses less issues with sizing.
They are very comfy and versatile. You can transition from working from home, brunch with the ladies and then night out with bae. One problem you may have is that with the different style ranges of maxi dresses choosing the right one can be pretty confusing.
FACTORS TO CONSIDER
Size
This won't be a big challenge. However, you may find that some of these maxi dresses are size sensitive at different points like the burst, sleeves. In this case you need to double check and go for a style that better suits you.
If you have big arms always go for maxi dresses without sleeves or thin sleeves. If you have big boobs go for ones that are freer at the burst area.
The type of material also matters greatly. Some fabrics are best suited for different weather conditions and seasons. For winter or cold season flannel, wool, fleece, cashmere, tweed while for summer chiffon, organza, charmeuse, sateen and georgette.
Your height can affect your maxi dress purchase. Cause for taller women who want more length making sure the maxi dress is flowing is vital.
For shorter women it is best to pick dresses which are not as long as the commonly seen maxi dresses.
Pastel color or any bright jewel tone complements dark skin tones. Cool colors appear harsher on dark skin. Shades of red and pink look amazing on cool light skin toned individuals.
If you're warm fair skin toned avoid neon colors. For those with olive skin tones go for shades of green, orange and be careful of wearing neutral colors like tan or beige, they make the skin look dull.
The print on any fashion piece makes a lot of difference and same goes for maxi dresses. Wear vertical stripes if you're chubby as thin vertical stripes make you look thinner and taller. Go for bold patterns if you're slim this will make you look more plump.
MAXI DRESS STYLES
These are some of the most common maxi dresses you'll find. Need maxi dresses and not sure what you are looking, this list should make your search a lot better.
Going for sexy and sweet? This is what you need. Pair with the right accessories and you'll not just turn necks you'll bend them *wink*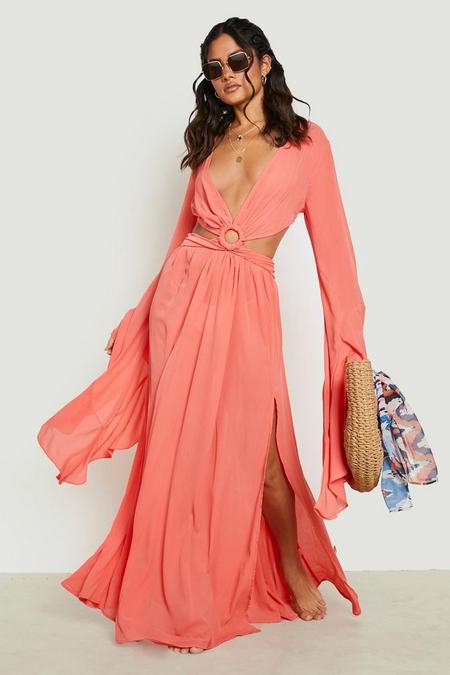 This is perfect for all sizes, amazing for the beach and for vacationing.
A tiered maxi dress will always scream glamour from a mile away.
One maxi dress you can swing on for formal occasions/purposes.
The absolute best for brunch with friends. This style doesn't need a lot of accessories, keep it simple and classy.
Spaghetti strap maxi dress
Nothing like a spaghetti strap to show off that lovely upper body.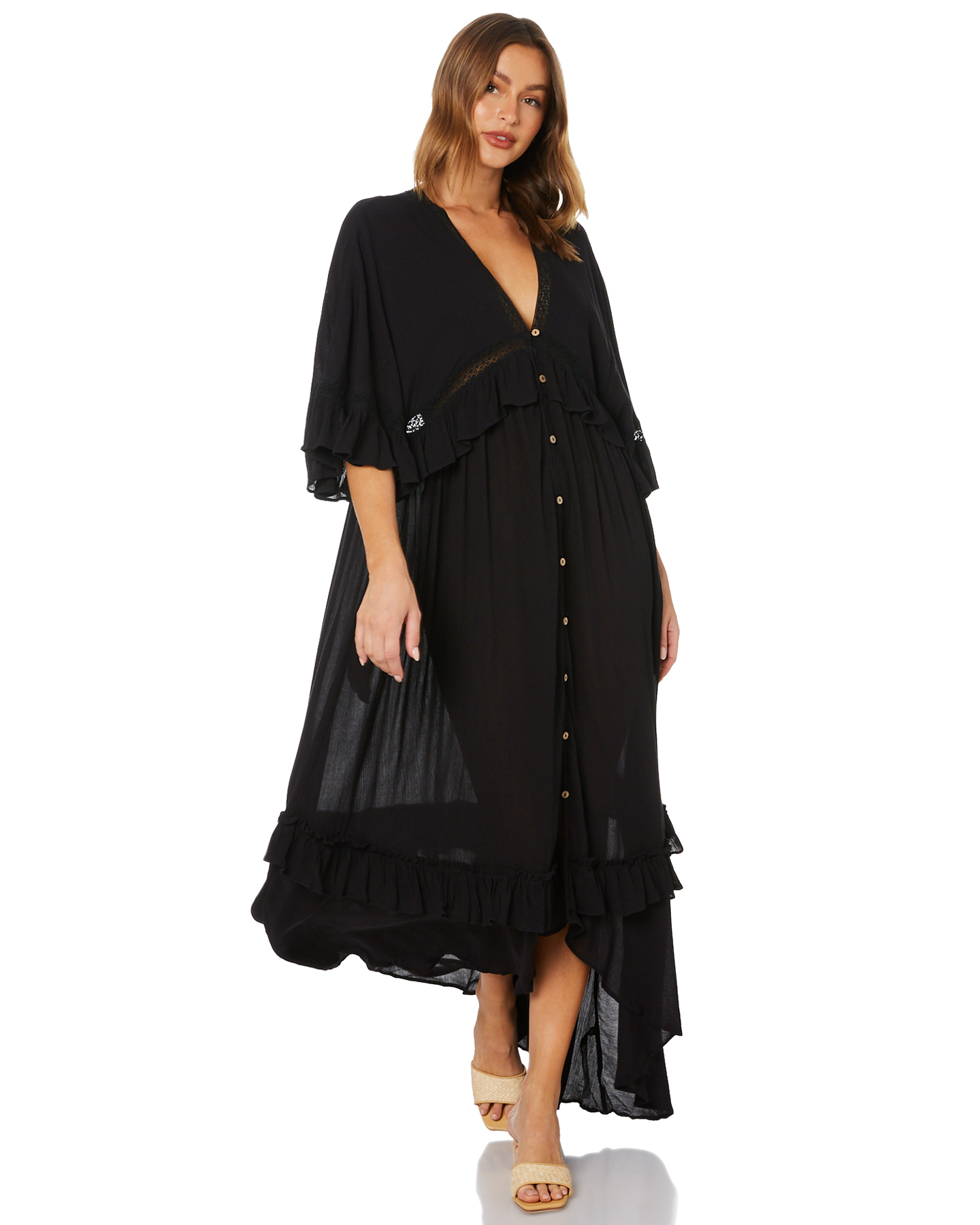 You can never go wrong in a wrap dress.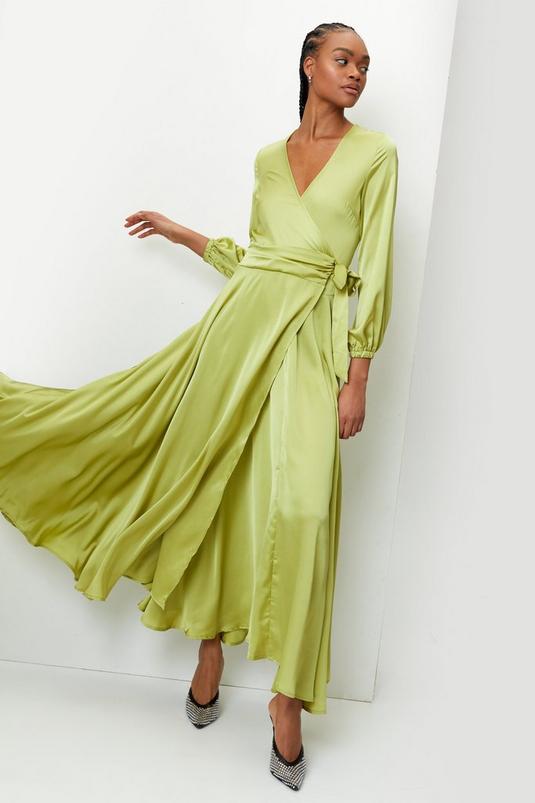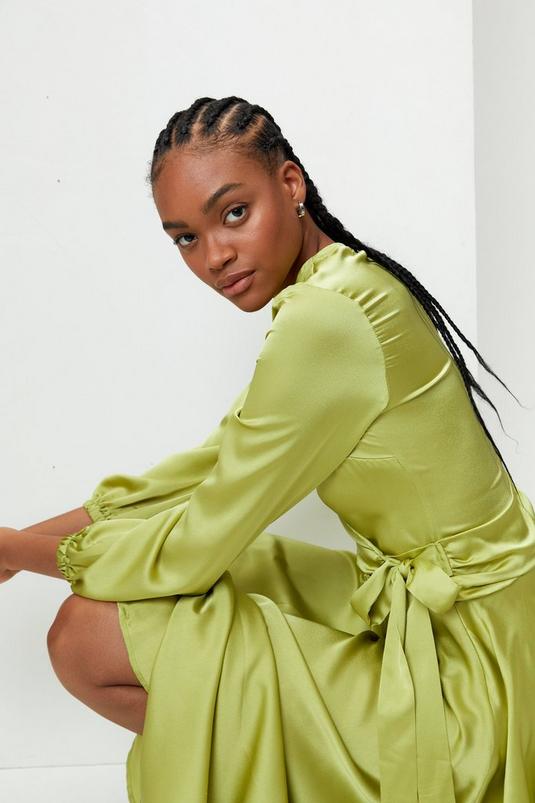 Keeping it chic & fleek in a beautiful off shoulder maxi dress would make an amazing style statement.
Summertime, you don't want them sleeves long or too short. Go for this and enjoy the comfort you'd experience wearing your dress.
You can rock this style in black or any color of your choosing to dinner with your partner or a dinner party.