Today we're addicting more and more into dresses, one of our favorite pieces to update when a new season comes. Maxi and midi dresses are super comfortable yet sophisticated enough for casual to formal wear in any season. With the right maxi dress, you can mix and match well with anything in your closet.
To be looked at more to stand out by wearing a maxi dress, there are many ways you can do in the process of achieving that. You can dress it up nicely just by choosing your favorite fashion item you already have. Let's have a look at my recommendation below, how to style a maxi dress for a trendy look.
Loose Jacket
It would become such a hit to wear classic denim G Jean with a big silhouette as outerwear for your lovely maxi dress. Instead of wearing a slim fit jacket, this loose jacket will be more suited well to your maxi dress. It is recommended to wear it by opening the front button and dropping your shoulders.
This is a short trench coat with a well-balanced design of volume sleeves. It is very nice to put it together with the trench coat and maxi dress to create a trendy and fashionable look. The plain color is easy to mix and match with pattern maxi dresses that will play a key role in your fashion statement.
Platform sandals
This kind of shoes would be a great pair for your maxi dress as it will give a taller look to your body. Since it is a shark sole, it can be used for a wide range of maxi dress coordination from sweet to casual.
It has a simple design, so it can be widely coordinated with any kind of maxi dress. Since it can be used with a ribbon and a strap, you can use it according to your preference. This also gives a taller effect for you who have a petite body.
T-shirt for inner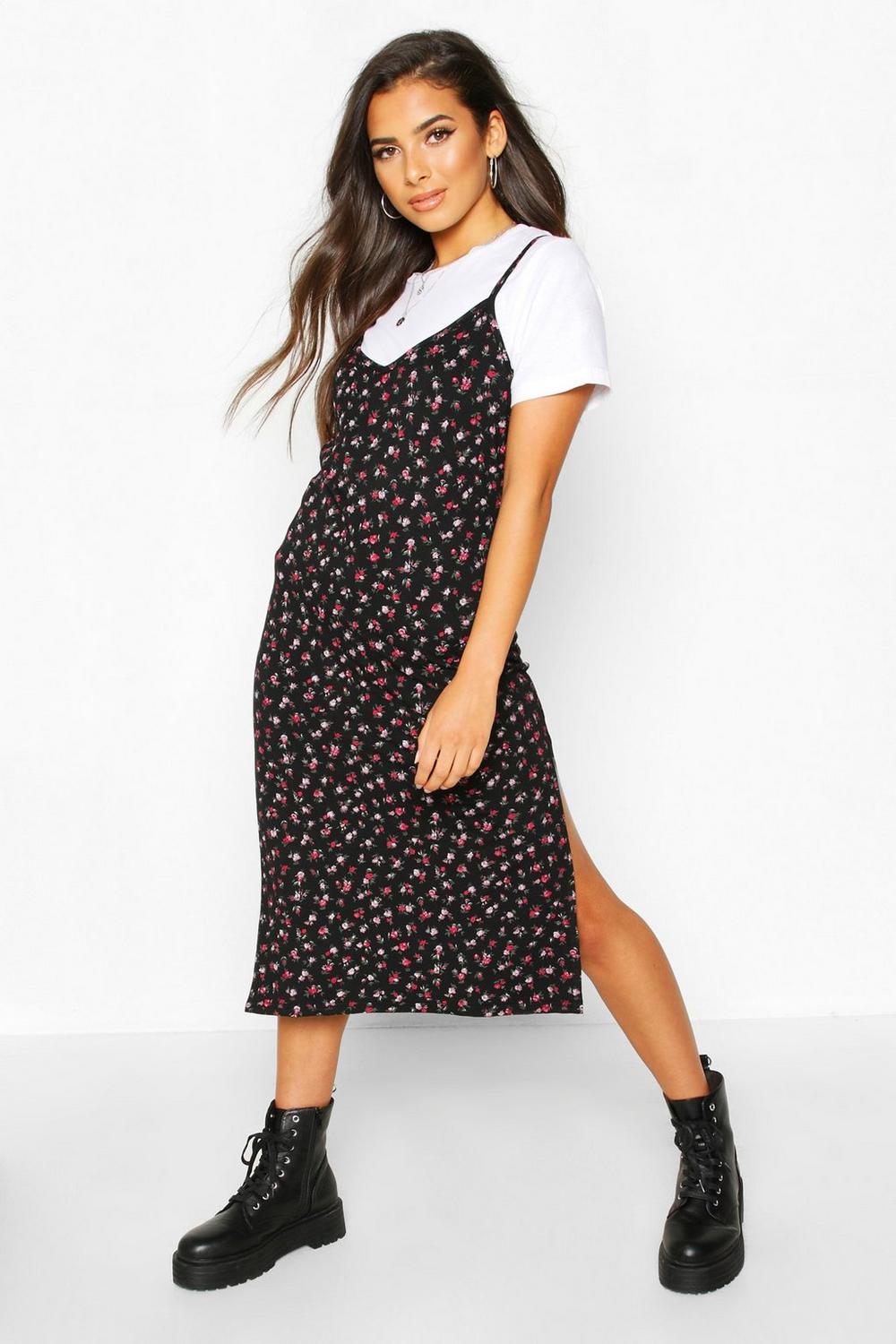 Just wear a cami dress with a white T-shirt to achieve a trendy fashion look. The white t-shirt and cami maxi dress are paired together for a beautiful finish. It is a simple design that you can enjoy arranging with small accessories. This coordinate can complete your refreshing and casual fashion style in any season.