It's exciting to start a new adventure, and it makes sense to want to look your best while traveling to new places. The key to successful travel fashion is striking the ideal mix between comfort and flair. Whether you're touring historic sites, perusing crowded marketplaces, or strolling along lovely beaches, wearing stylishly can improve your trip. We'll explore some insightful advice on how to look effortlessly trendy on your next journey in this article. So get ready to pack your luggage and travel the globe while looking fabulous!
Dress for Comfort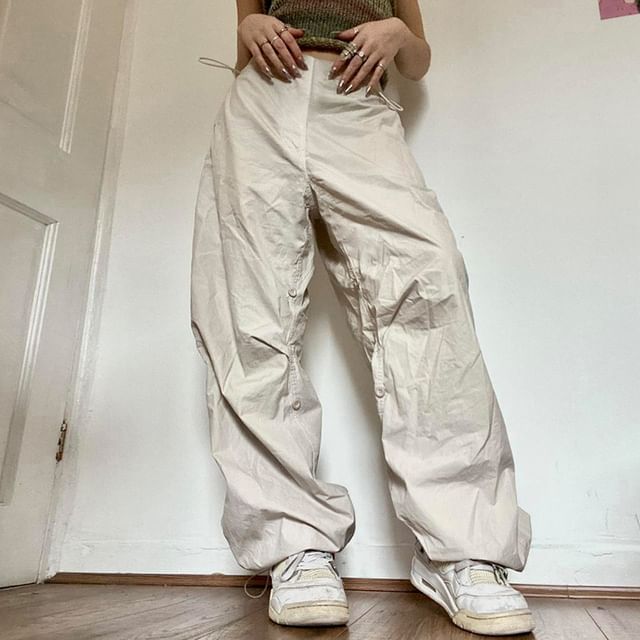 Sosana – High Waist Wide Leg Cargo Pants
While maintaining a stylish appearance is important, comfort should never be sacrificed. Choose elastic materials for activities that call for flexibility, and choose breathable textiles like cotton and linen to let your skin breathe in warm weather. Packaging adaptable clothing items like light layers, cozy shoes, and wrinkle-resistant apparel should be on your list. You'll be able to explore your place with ease and confidence if you put comfort first.
Here are some bottoms you can wear for both comfort and style:
● Leggings – Soft and stretchy, leggings provide for easy mobility and a cozy fit.
● Joggers – Joggers have a loose fit and are flexible. They are lightweight and breathable.
● Loose-Fit Pants – Breathable, flowy pants with no restrictions on movement provide comfort.
● Yoga Pants -Recognized for their flexibility, yoga pants offer a close-fitting, cozy fit.
● Maxi Skirts – For ease of movement and ventilation, choose lightweight skirts with elastic waistbands.
● Denim with Stretch – For greater comfort and flexibility, choose denim bottoms or jeans made of stretchy fabric.
Keep in mind your particular preferences and layer your clothing for changes in temperature throughout the journey.
Adopt the Art of Layering
ScarfPro Beige Printed Cotton Style Scarf
When it comes to travel attire, layering is an art form. You may make several fashionable outfits with a few versatile, lightweight things that you carry, keeping your luggage low. A well-fitted t-shirt, a cardigan or jacket, and a scarf make a timeless outfit. You'll be ready for many occasions and shifting weather conditions in this way.
Choose a Versatile Outfit, Staples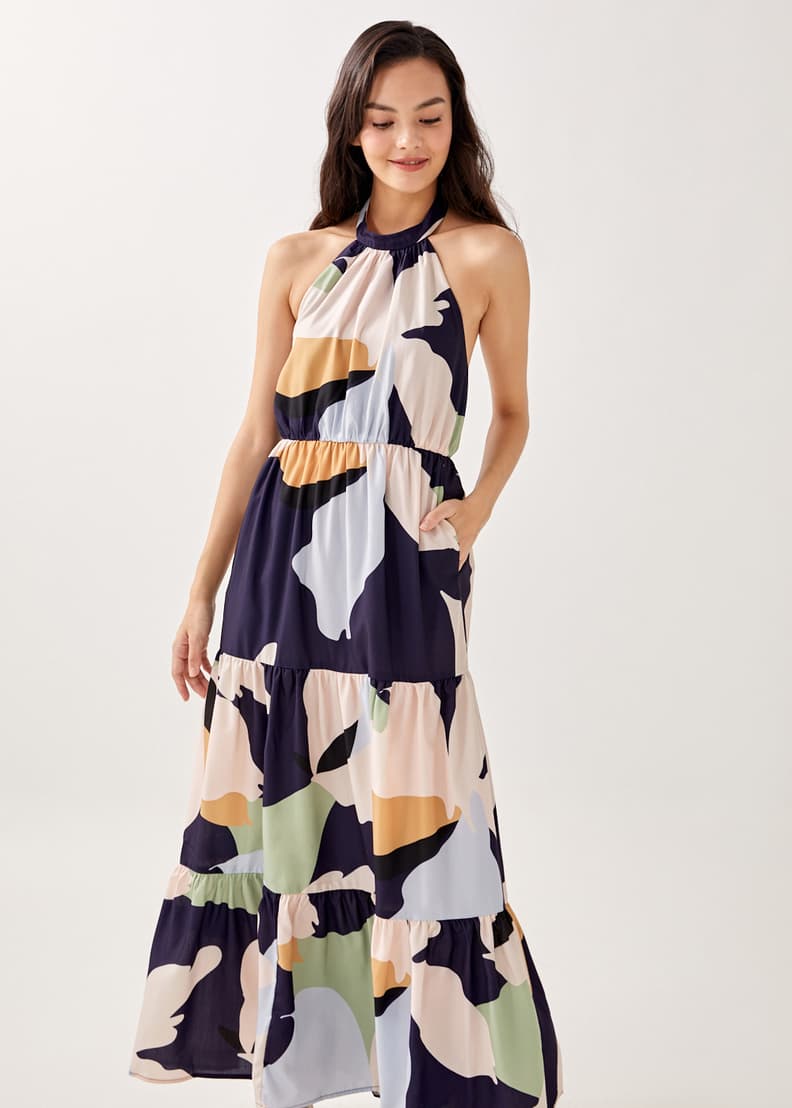 Britta Halter Neck Tiered Maxi Dress in Alluring Bloom
To maximize your travel outfit options, packing versatile wardrobe staples is essential. A little black dress, a pair of well-fitting jeans, or a tailored blazer may all be dressed up or down for different situations. To create several outfits, pick neutral hues that can be easily paired with bold accessories. You can have a variety of dress options without having to bring your complete wardrobe.
Include Local Influences
One of the finest ways to stand out while traveling is to dress in ways that reflect the culture of the place you're visiting. Examine the local dress codes of your destination and think about including a few locally-inspired pieces into your vacation wardrobe. It might be a handcrafted piece of jewelry, an original piece of clothing, or an age-old design. This will not only demonstrate your respect for the local way of life, but it will also make your clothing stand out as totally unique.
Don't Forget the Accessories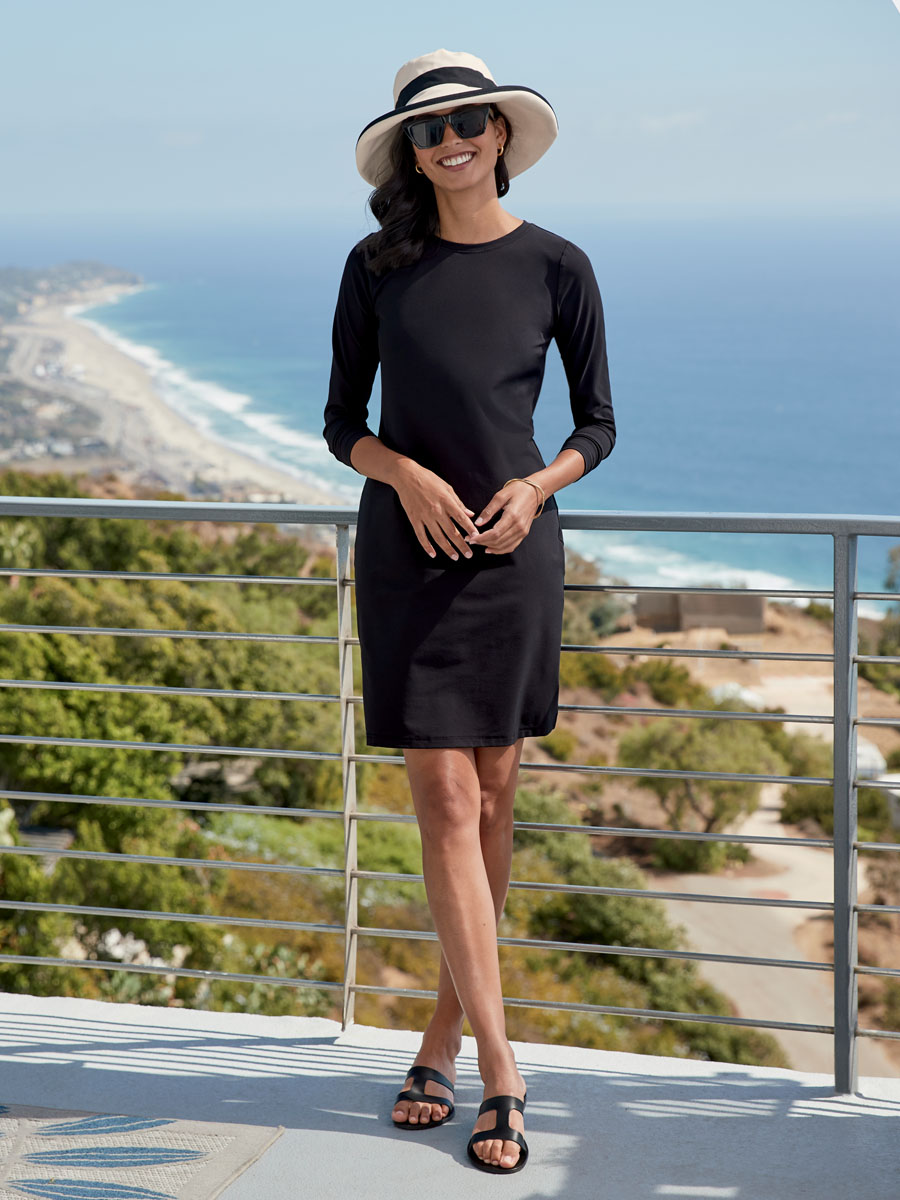 When it comes to spicing up your attire, accessories are a traveler's best friend. A bold piece of jewelry, a vibrant scarf, or a hat with a wide brim can instantly transform a plain outfit. Accessories are a great way to boost your travel wardrobe without adding bulk because they also take up little room in your suitcase.
Pack Smartly
Classic Medium Compression Cube
Smart packing can help you make sure you have everything you need without overstuffing your suitcase. Instead of folding your clothing, roll it up to conserve space and avoid wrinkles. To make it simpler to find what you need, organize your items using packing cubes or compression bags. Additionally, be aware of the weight limitations set by airlines to prevent unneeded fees or delays.
The ability to exhibit your individual style while seeing different cultures and experiences is made possible by travel dress. You can feel secure and look stylish on your next adventure by using this advice. Always put comfort first, bring things that can be worn multiple ways, and dress with local flair. You'll be prepared to travel the world in style if you choose the appropriate apparel and accessories. So wherever your travels may take you, embrace your wanderlust, look your best, and make great memories!