Even while it may be too soon to start thinking about what styles will be popular in the spring of 2023, it does not mean that you cannot start getting ready for it now. When it comes to novel concepts in fashion, New York Fashion Week (NYFW) never fails to deliver, and this season was no exception. The ever-evolving streetwear culture, the ever-present impact of movies and nostalgia, and the coming together of a plethora of hues all contribute to the anticipation of the next spring. You don't have to sit on the sidelines until 2023 to join in on the action since many of the styles that we saw on the runways can be worn right now. Check out the top five trends that will define the next season and start shopping for them now so you can hit the sidewalk looking your best.
"A smile and a summer dress go a long way" By Harry Akst
Lime Time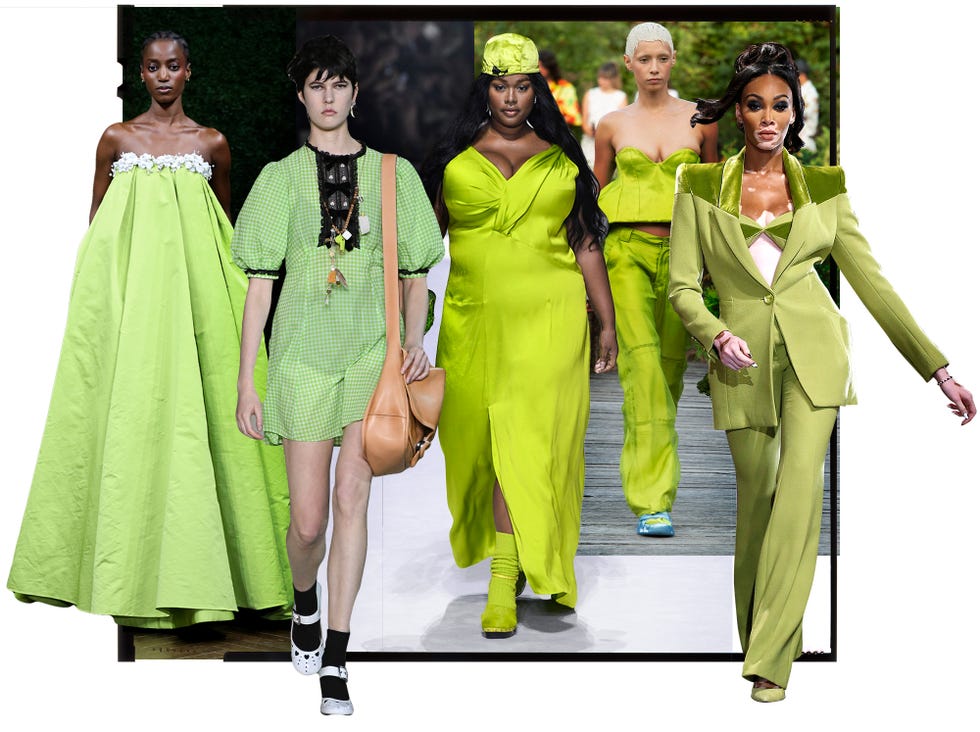 Lime green is the color that is quickly becoming the trendiest shade of the season, which may come as a complete surprise to some. This energizing citrus hue was shown on dresses designed by Alliete, Fendi, and Michael Kors; suits designed by Sergio Hudson; and pieces designed by Brandon Maxwell and Tory Burch. Lime is a color that can easily be adapted to any setting, whether you want to use it as a splash of color to complement more subdued hues or go all out and let it take center stage. Even better, parts in a lime hue have already begun to appear on shop shelves, so it shouldn't be too difficult to track some of these pieces down. You won't have to hang in there until the year 2023 before you can start flaunting this style!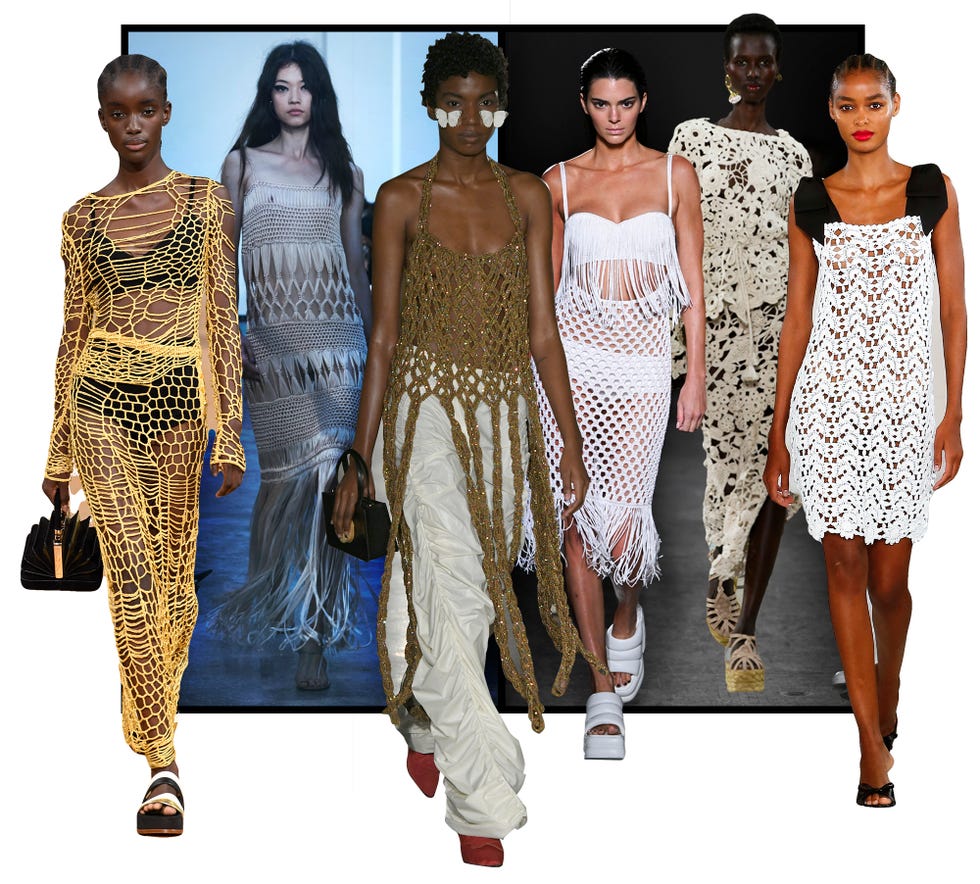 It may be difficult to imagine, but the age-old craft of crochet is making a resurgence in this year's fall and winter seasons. It is no longer seen as something that is only used for grandma-style sweaters; instead, designers like Ulla Johnson and Proenza Schouler are transforming it into fashion statements with pieces such as slouchy skirts and tanks. This shift in perception occurred because of the rise in the popularity of oversized sweaters in recent years. Although Jacquemus has taken things one step further by adding some daring ruffles, Puppets & Puppets is also pushing the limits of fashion by combining crochet and fringe in their designs. This is the best way to give the nod to a time-honored craft while also giving your clothing a splash of color to liven things up a little.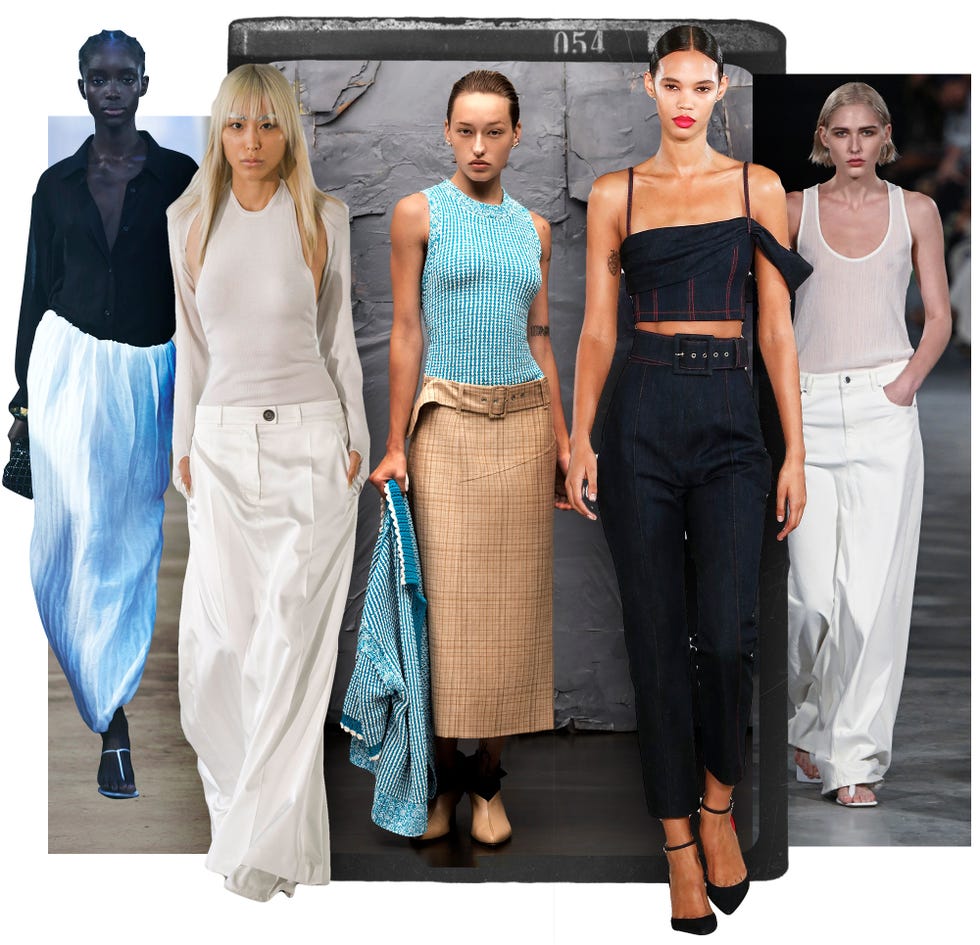 In 2023, slim maxi skirts are becoming trendy again, despite being out of fashion for some time. If you take a look at the runways of NYFW, you will see that many designers like Peter Do, Tibi, and Phillip Lim have embraced this trend with long, ultra-low-rise white skirts or denim skirts for that '90s minimalist look. Carolina Herrera even added an extra touch of sophistication by belting her slim maxi skirts. If you are feeling daring, why not add a pop of color with a bold belt or go for a head-to-toe monochromatic look? No matter what your style is, this trend will bring out the best in you.
Lingerie All Day (But Really)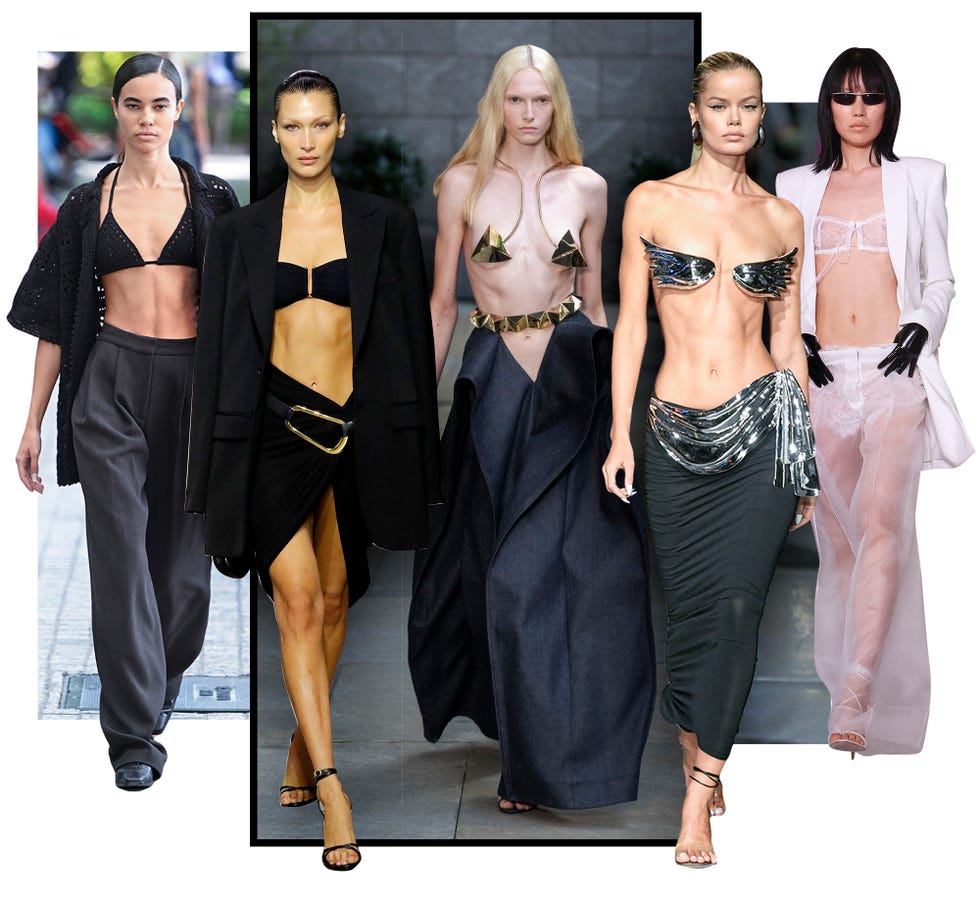 Have you considered wearing your lingerie during the day? The fashion trend of wearing bra tops and even string bikinis as standalone outfits without a jacket is becoming more popular. This season's runways even showcased sculptural metal pieces that add a surreal vibe to your look, as seen in LaQuan Smith and Area. If you want to try this trend, start by layering a bralette or bikini top over a T-shirt or blouse for an unexpected yet chic look. If it's the weekend, go all out and wear your lingerie as intended!
Although it's not yet 2023, you can still embrace the mermaid trend, which is predicted to be popular in a few months. The trend includes puffy sleeves, high-necked tops, and dresses. If you want to be more daring, consider trying some of the two-piece sets seen in Simone Rocha and Patou collections. Add some sparkle to your outfit with rhinestone earrings or statement shoes.
No matter what your style is, there's no doubt that this year will be filled with plenty of fashionable options that will make you stand out. Whether it's embracing the lime trend or taking a walk on the wild side with lingerie-inspired looks, 2023 is sure to bring some extra sparkle and glitz into your wardrobe—so don't forget to have fun!