Rhinestones are an excellent alternative for cheap but beautiful and bright elements to your accessories and clothes. You can incorporate them in any of your clothing pieces, shoes, jewelry, and even be stuck on your skin through rhinestone stickers.
These gems on regular shirts and pants had been popular in the early 2000s until around 2010. It's no wonder they're making a comeback because of how these little stones can quickly turn a boring shirt into something exciting and fun. See how you can take advantage of these rhinestone gemstones in your outfits.
Cute Tops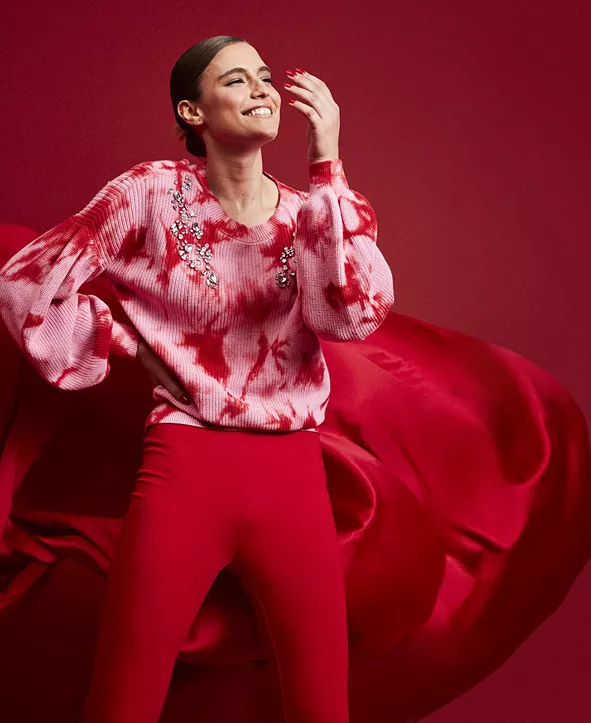 Having rhinestones on tops and blouses makes them look even cuter and sometimes more elegant-looking, especially for minimalist pieces. Most clothes with rhinestones are cheap and easy-to-find since they tend to have plastic rhinestones, but some brands have higher-quality rhinestones, which tend to be for more formal occasions.
Classy Dresses
Look stunning with rhinestone dresses from Windsor store. Whether it's a tulle dress or a ruched mini dress, it's easy to look luxurious and high-fashion with minimalist pieces with rhinestone gem elements.
Your make-up also plays a massive role in ensuring that you stay chic and trendy. You can wear a bodycon mini dress with gems and a pair of strappy stiletto heels, and a white blazer. You can accessorize with a couple of silver hoop earrings and carry a black or sequined soft leather clutch.
Corset Tops
Bustiers and corset tops as part of your casual clothes have been trending, and there are so many reasons why it's an absolute favorite! Most corset tops with some sequins, beads, or stones fit well, make you look sexier and trendy.
Flashy Tights
Add a little bit of spice to how you wear your tights with jewels or rhinestones. You can wear these underneath your dress, especially if you're wearing a mini bodycon dress. A pair of bejeweled socks will amp up your night style.
Stylish Shoes
Besides wearing a pair of flashy tights, you can also get a statement accessory like a pair of galaxy-like over-the-knee boots, which will make heads turn. It's so stunning, and you can wear it to look dressed up for a last-minute party event quickly.
Though far from what may seem minimalist, finding plain clothes with rhinestones can still pass as versatile yet chic that you can incorporate in different outfit styles. Matching your rhinestones with your other accessories or clothing choices can help create a cohesive and fashionable look.