Who has not imagined having long flowy hair? Having long hair gives women the options and ways to play around with different hairstyles. Long hairstyles are trending at the moment and the styles can be fun, playful, chic and classic. No matter how you style your long hair, it will never go out of fashion and will definitely get you a lot of attention. It is a hairstyle that flatters every face shape and long hair is known to soften our sharp feature, balance proportions and make women look younger and more feminine. Therefore, if you are rowing your hair out or just looking for a change, here are some inspiring and easy hairstyles for long hair that you can give it a try.
Beach Wavy Hair Style
Give your hair some beachy waves even when you are not at the beach! Create waves with a soft, tousled finish that will give hair volume and body. It is an easy hairdo and requires minimal effort. Start by damping the hair and create a clean center part and section hair with clips. Blowdry hair section by section using a round bristle brush. Use a large curling iron and take the hair in one inch section and curl away from face. Beach wavy hair is perfect for lazy days but these voluminous curls are unbeatable for evening soiree.
Wrapped Half Up Ponytail
Turn your everyday pony from drab to fab with this simple wrap half up pony tail in a knot. Split the hair in the center, grab each section on one side and criss cross them, flipping the right over the left. Then pull it tight. Then use the finger to find a hole and pull it through. Next, pull our pony and tie it with a clear elastic. Grab a small piece of hair from the underside of your ponytail and wrap it around the hair tie.
Pigtail Braids
Here is an easy hairstyle for long thin hair. Nothing is too difficult for simple loosely braided pigtails. This messy braided look is very popular now. Leave as many loose or falling strands around as this look better for this style.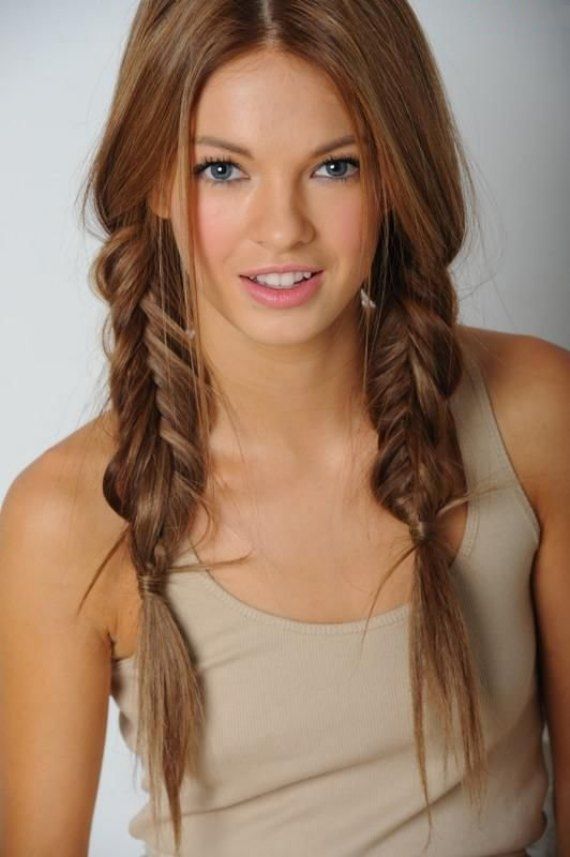 Messy Bun
Messy buns are great for those who want their hair to look their best eventhough it is not the hair wash day. This quick and cute hairstyle will satisfy your comfort needs for a barbecue weekend or on a romantic date. First, make a ponytail where you want the bun to sit. Hold the elastic band with one hand and scrunch your ponytail into a bun at the bottom of your hair. Secure the bun with bobby pins and loosen several locks of hair.
Side Swept Long Hair
Side swept hairstyles always pack a punch regardless of whether you have short hair, medium length hair or long hair. Sweeping your hair to the side is always the best option if you are looking for a quick hairdo.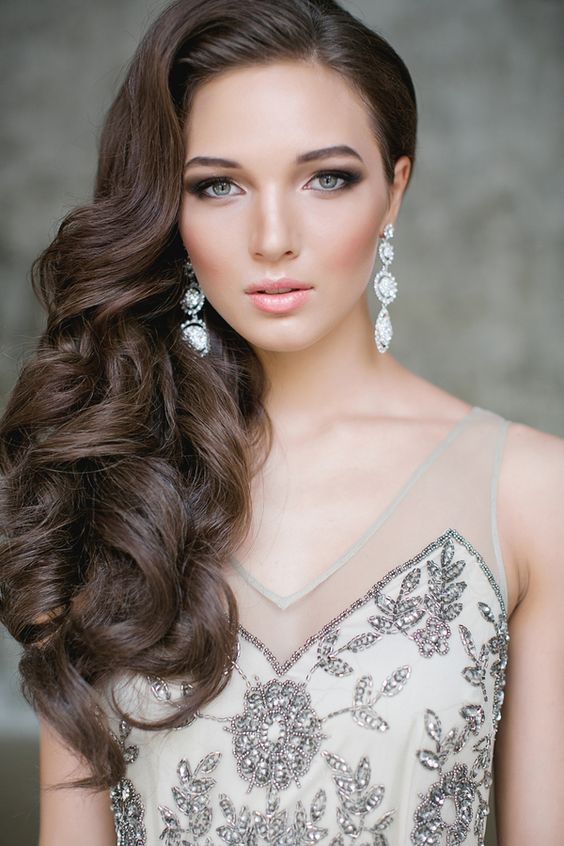 Long hair looks great in many different ways. If you want an effortless look, let your hair flow free with soft waves or sleek straight strands. If prefer an updo, a half bun or low bun are cute and neat styles that do not put too much pressure on your scalp. It also takes minimal time and effort in the morning.