Just in case you have not heard about it, the 2000s are back and yes this means the Y2K fashion is what you would be seeing in 2021. We thought the fashion from that decade would never return but boy are we wrong. Do you remember the early aughts trendsetters like Jennifer Lopez, Britney Spears and Paris Hilton with their bold fashion choices? Those were the days of Juicy Couture track suits, platform flip-flops and baguette bags. All these fashion are back with a vengeance.
With the reboot of popular TV shows like Legally Blonde and Gossip Girl, reviving the '00s hair trends and fashion is not much of a surprise, isn't it? Back in those days, cardi, baby tees and tracksuits were a staple in everyone's closet. So it is time to add another decade to your retro inspiration. Check out some fashion pieces that you can get to rock the Y2K fashion this season.
Baby Tees
These teeny t-shirts are one of the cutest trends from 2000s that are making a comeback. They are cropped above the belly button and feature quotes or cute characters as well as patterns on the front. They are best styled with loose fitting jeans, denim cut-offs or pleated skirt. Baby tees are a versatile piece for wardrobe because they suit almost anything.
Baguette Bags
This bag is back and it is bigger than ever. The iconic baguette bag was basically the symbol of the '00s, thanks to Carrie Bradshaw of Sex and the City. These tiny bags sit under the arm and are the perfect accessory to go with the daily outfit. A popular choice is the vintage Fendi Baguette if you want a nostalgic touch. If you prefer something futuristic, opt for baguette in metallic colors or shiny material.
Tracksuit
One fashion choice that was highly popular back in the 2000s is the velour tracksuit from brands like Baby Phat and Juicy Couture. This iconic trend has made its way back 20 years later and with a little makeover of course.You can style them with matching crop tops, denim jacket, bralettes and chunky platform sandals.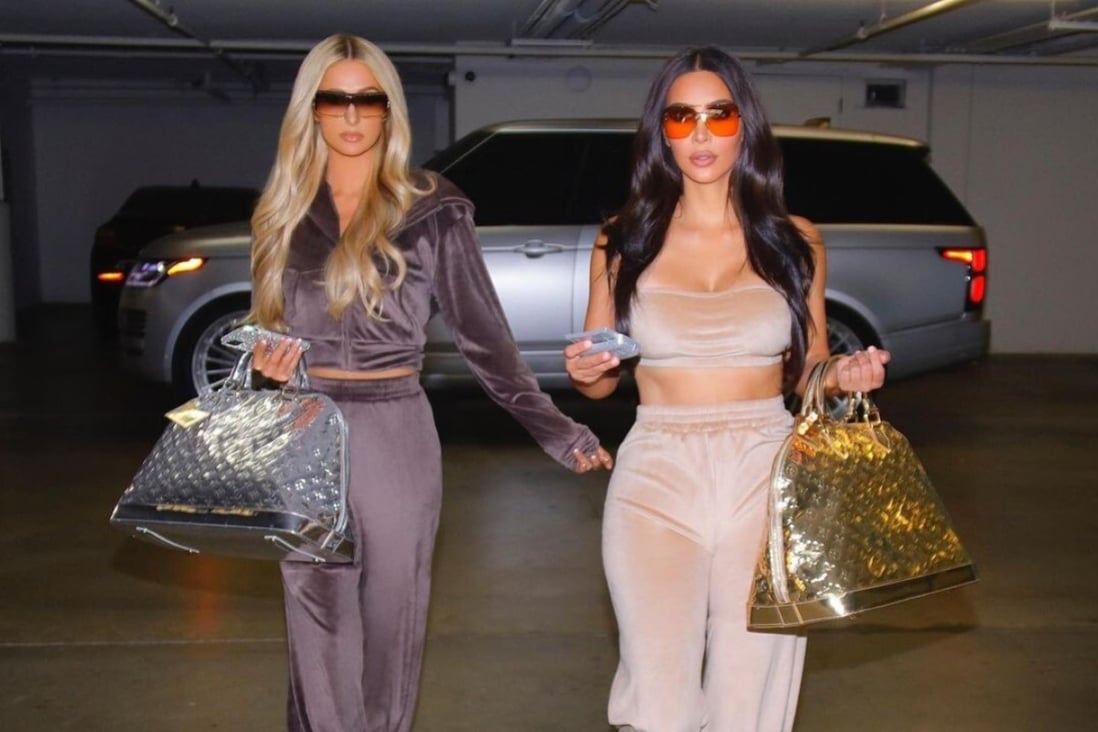 Butterfly Hair Accessories
The butterfly hair clip accessories have always been a favorite. They are a cute addition to the Y2K style and can be worn in a variety of ways. You can pin your hair behind the ears with the barrettes or place the clips on the length of your locks.
Everything Pink
Expect to see tons of bubblegum-colored pieces in 2021 from Instagram feeds to the runway. Pink embodies femininity in the 2000s.
Low Rise Jeans
The hip grazing jeans was the only acceptable way to wear denim thanks to Jessica Simpson, Tara Reid and Tyra Banks. The high waisted trend is leaving the fashion crowd and low waist is back as seen on the R13 runway. Pair your low rise with a white tank and you are good to go.