Many people's hearts have been won over by the appeal of oversized garments in the world of fashion. Wearing clothing that envelops you in a casual yet fashionable embrace has an obviously chic and cozy quality to it. The trick, though, is to wear oversized apparel in a way that enhances your body shape and gives off the impression of being carefree. Do not be afraid; we are here to teach you how to successfully wear oversized clothing. Prepare to enjoy the beauty of casual elegance as we explore the proper way to wear oversized apparel.
Embrace Proportions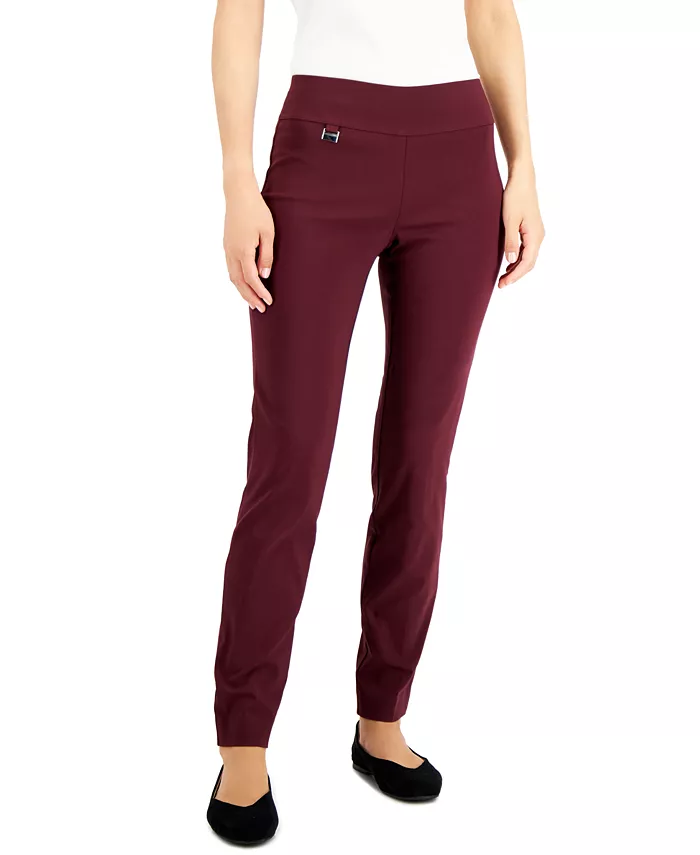 Women's Tummy-Control Pull-On Skinny Pants, Regular, Short and Long Lengths, Created for Macy's
Keeping a sense of balance and proportion is essential for pulling off oversized apparel. If you choose an oversized top, think about wearing fitted pants with it. For instance, skinny jeans or fitted pants look great with a big sweater because the contrast between volume and structure is pleasing. To create a balanced look, choose a more fitted top if your choice of bottom is oversized, such as wide-leg pants.
Cinch at the Waist
Consider belting oversized garments at the waist to avoid drowning in fabric. An oversized dress or shirt can be swiftly transformed into a figure-flattering combo by adding a belt. In addition to defining your waist, a belt gives an otherwise airy dress a little bit of rigidity. Using this straightforward item, you can wear loose-fitting garments comfortably while achieving a sophisticated silhouette.
Show a Little Skin
WHITE OVERSIZED OFF SHOULDER SHIRT
When wearing oversized apparel, deliberately exposing some skin can keep your ensemble from being too large for your frame. Consider a slight off-the-shoulder or one-shoulder style if you're wearing an oversized sweater or shirt. This visible skin breaks up the expanse of cloth, gives a touch of softness, and adds a whimsical element to your ensemble.
Layer On!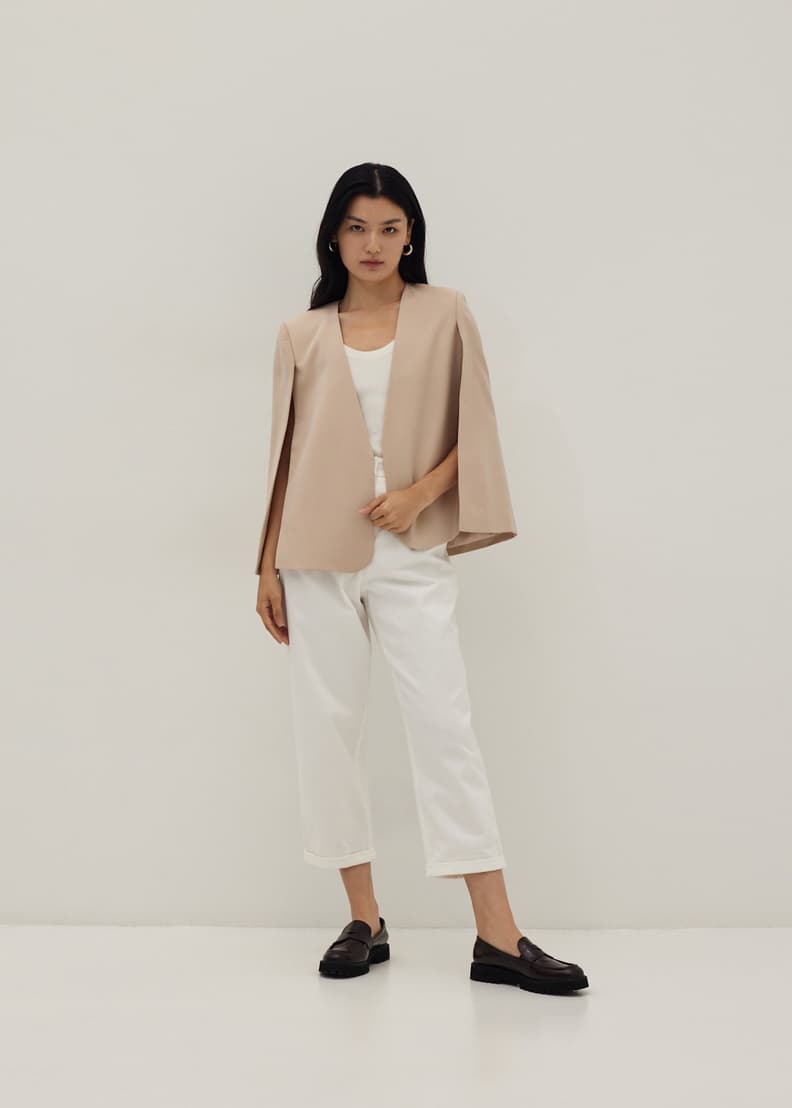 Layering is a great method to keep your oversized clothing from becoming shapeless while adding depth and complexity. For a chic and cozy look, try donning an oversized sweater under a fitted turtleneck or blouse. Alternatively, to lend refinement and structure to an oversized dress, throw a tailored blazer or jacket over it. In addition to adding visual appeal, layering provides useful warmth and versatility.
Opt for Structured Accessories
Consider adding structured accessories to your design to counteract the casual feel of oversized garments. A structured handbag, a pair of slick ankle boots, or a piece of geometric statement jewelry can give your outfit a sophisticated look. These accents strike a pleasing balance between the fluidity of oversized pieces and the structured accents' crisp lines.
Play with Proportions
When wearing oversized apparel, don't be afraid to experiment with proportions. A flowy maxi dress and an enormous denim jacket, for instance, might create an intriguing interplay between various big pieces. The trick is to keep your frame from being overloaded with sound and to maintain a sense of intentionality.
Mind the Lengths
SAGE GREEN OVERSIZED BLAZER DRESS
Take the length of the pieces into account when choosing oversized clothing. Since they lengthen the legs and provide a balanced profile, oversize tops that hit at the hip can be quite attractive. Consider the length as well if you want an oversized outfit. The proper length of a midi or maxi dress can enhance your appearance while preserving proportion in the ensemble.
Choose High-Quality Fabrics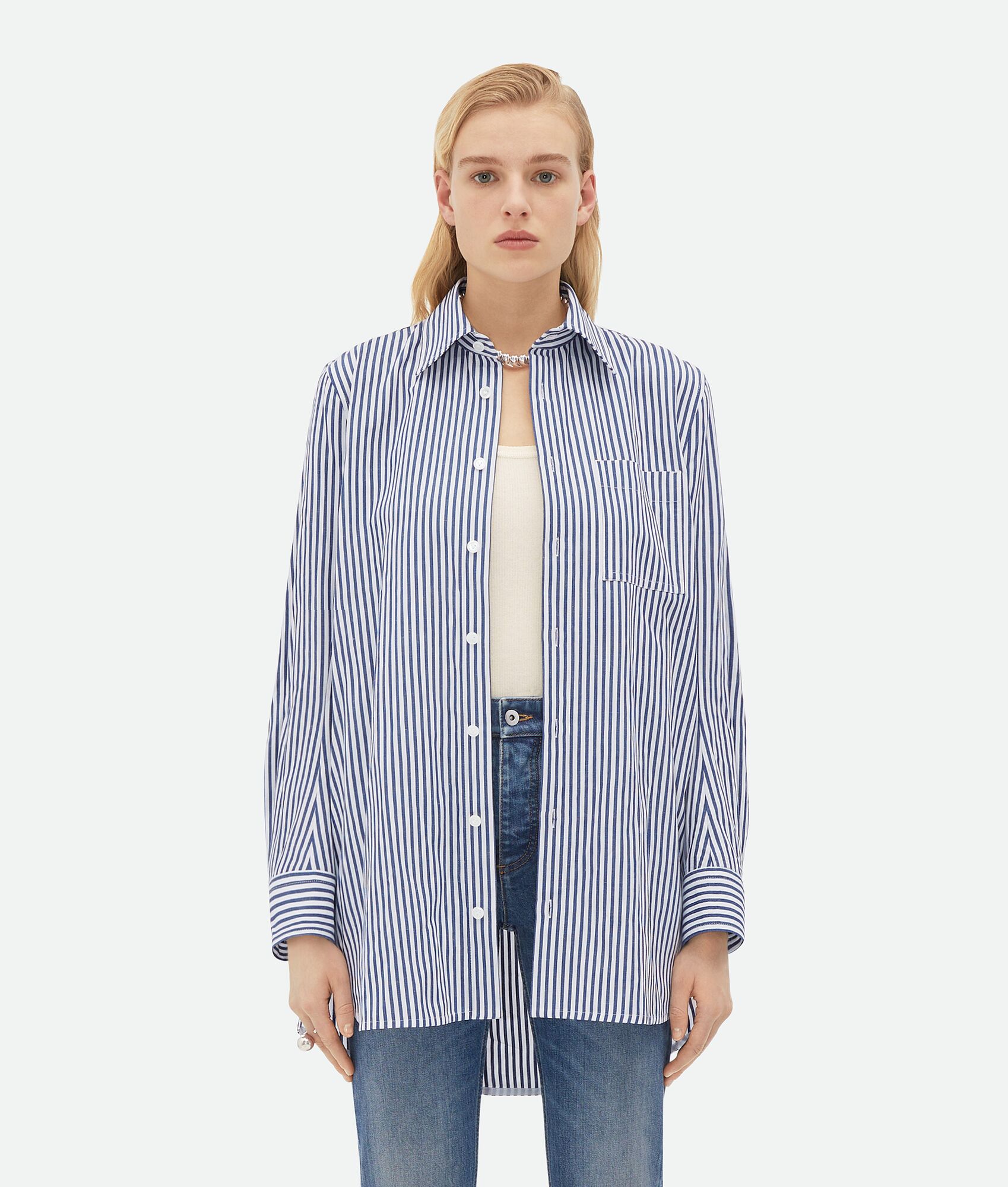 Curved Shape Oversized Cotton Linen Shirt
The way enormous clothing drapes and shapes your figure is greatly influenced by the fabric's quality. Choose draping fabrics with a natural movement, such as light knits, silk, or linen. These materials produce a delicate flow that without adding bulk, accentuates the slack silhouette of oversized pieces.
Tailored Details
Your oversized outfit can look better overall if you add fitted elements to it. Be on the lookout for oversized apparel with well-thought-out design features, like structural seams, strategically placed pockets, or button-down fronts. These finishing touches give the ensemble a refined touch and keep it from seeming too casual.
If you approach wearing oversized apparel with a good sense of proportion, balance, and intentionality, it can offer you a casual yet stylish style. By experimenting with layering, cinching at the waist, and adding structural accessories, you can embrace the beauty of big pieces. Play with proportions, take your clothing's lengths into account, and always use high-quality materials that drape well. While confidence is the key to wearing big clothing with style, tailored accents provide sophistication. By using these suggestions, you'll be able to wear plus-size apparel with ease and exude the charm of casual elegance.