Your eyes are the windows to your soul, and you may make them hypnotic with the use of contemporary eye makeup techniques. When it comes to enhancing your natural beauty, the world of eye makeup offers countless options, whether you want to create a dramatic appearance for a big occasion or a subtle everyday sparkle.
This thorough guide will walk you through a variety of eye makeup hacks, tips, and methods that will make your eyes sparkle and pop like never before. To help you release your inner sparkle and dazzle everyone you encounter, we've got you covered on everything from mastering the art of eyeliner to selecting the best eyeshadow colors for your eye color.
How to Prepare Your Canvas: The Value of Eye Primer
Prepare your canvas before stepping into the world of eye makeup artistry. Using an eye primer is vital to extending the wear and vibrancy of your eye makeup, just as a painter primes their canvas before painting a masterpiece.
Your eyelids will have a smooth base thanks to eye primer, which will keep your eyeshadow in place and prevent creases throughout the day. Additionally, it increases the color payoff, giving your eyeshadow colors a richer, more striking appearance.
Use a brush or your fingertips to properly apply a small amount of eye primer onto your eyelids. Before going to the following step, let it sit for a short while.
Embrace the power of eyeshadow by picking the appropriate hues
The selection of makeup colors that go well with your eye color is the secret to making your eyes stand out and shimmer. Different hues can bring out and emphasize the color of your eyes naturally, making them the main feature of your cosmetic look.
Brown Eyes: You're lucky! With a large variety of makeup colors, brown eyes appear lovely and are highly flexible. Choose earthy tones like warm browns, bronze, copper, and mossy greens to emphasize their warmth and depth. Brown eyes can also stand out when using eyeshadows with jewel tones like sapphire and amethyst.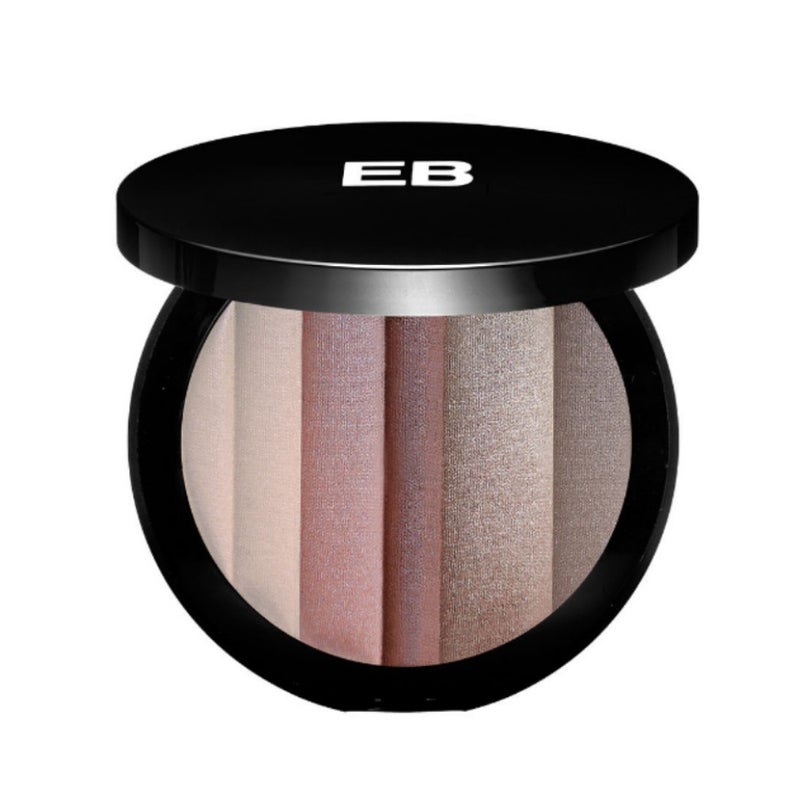 b. Blue eyes: Use warm, contrasting colors to accentuate your alluring blue eyes. Earthy colors like terracotta, copper, and taupe will highlight the blue tones. Try orange undertoned colors or deep golds to produce a striking contrast for a bolder appearance.
Nicka K Baked Terracotta Eyeshadow Sparkle
c. Use colors with red undertones, like rust, cherry, and burgundy, to make green eyes shine out. Warm purples and earthy neutrals can also elegantly complement green eyes.
d. Hazel eyes: Depending on the lighting and colors around them, hazel eyes can change color. Use makeup colors that emphasize the main hue of your hazel eyes to make them stand out. For instance, use purples and warm browns if your hazel eyes have more green undertones. If they have more brown tones, choose greens and gold.
How to Define and Elevate Your Eyeliner
Eyeliner is a potent tool for defining your eyes and giving your eye makeup more depth. You may show your creativity and enhance your eye makeup game with eyeliner, which comes in a variety of colors in addition to the traditional black.
a. Traditional Winged Eyeliner: Using traditional winged eyeliner instantly gives your eyes drama and charm. To make a crisp and streamlined wing, use gel or liquid eyeliner. For a pleasing winged look, extend the line just past your eye's outer corner.
b. Tightlining: Use a waterproof eyeliner pencil to tight line your top waterline for a subtler definition. This method enhances the look of your eyes and gives the appearance that your lashes are thicker.
c. Colored Eyeliner: To make your eyes pop even more, don't be scared to experiment with colored eyeliners. Your eye makeup can be given a colorful and cheerful feel by using blues, purples, and greens.
d. Use a pencil eyeliner and lightly smudge it along your upper and lower lash lines to achieve a smokey and seductive appearance. By using this method, the line is softer, giving off a more diffused and smoldering impression.
Mascara with fake lashes in "luscious lashes"
Without long, luxurious lashes to frame and highlight your eyes, no eye makeup look is complete. Your finest partners in getting that wide-eyed, fluttery look are mascara and fake eyelashes.
a. Invest in a lengthening mascara to lengthen your lashes and give you the look of having more open eyes. For optimal length, wiggle the mascara wand at the base of your lashes before sweeping it upward.
b. Volumizing Mascara: Choose a volumizing mascara if you want larger, fuller lashes. The ingredients in the recipe thicken your lashes, giving your eye makeup more intensity and volume.
OOH-LA-LASH! VOLUMIZING MASCARA
False lashes: False lashes are a game-changer when it comes to making your eyes pop for special occasions. Choose lashes that are fluttery and wispy for a more natural look, or go bold with dramatic, full lashes for a glamorous effect.
The Highlighting Technique: Make Your Eyes More Visible
The secret to enhancing your eyes and making them look more alive and rejuvenated is to highlight them.
a. Inner Corner Highlight: Lightly dust the inner corners of your eyes with a sparkly, light-colored eyeshadow or highlighter. This method gives your eyes a lovely glitter and opens them up right away.
Kaja
Viva Shine Bento Highlighter + Eyeshadow Palette
b. Draw attention to your brow bone by highlighting it with an eyeshadow color that is matte or slightly shimmery and one to two shades lighter than your skin tone. Your brow region is raised, and your eyes' form is improved.
Experimenting with Different Eye Shapes
Everybody has a different eye shape, and different makeup procedures suit different shapes of eyes better.
a. Focus on adding depth and character to the movable lid if your eyes are hooded. To elevate the eyes, apply deeper eyeshadow hues to the outer corners and blend them just above the crease.
b. Monolid Eyes: Elongating procedures are beneficial for monolid eyes. Apply eyeshadow in the direction of the tail of your brows, in a diagonal shape. The eyes appear longer and more defined as a result.
If your eyes are almond-shaped, you're in luck! Almond eyes are highly adaptable and work with a variety of eye makeup styles. Try out several makeup and eyeliner shapes to discover what looks best.
Eyebrows: Frame Your Eyes Beautifully
Never undervalue the role that well-groomed eyebrows have in highlighting your overall appearance and framing your eyes.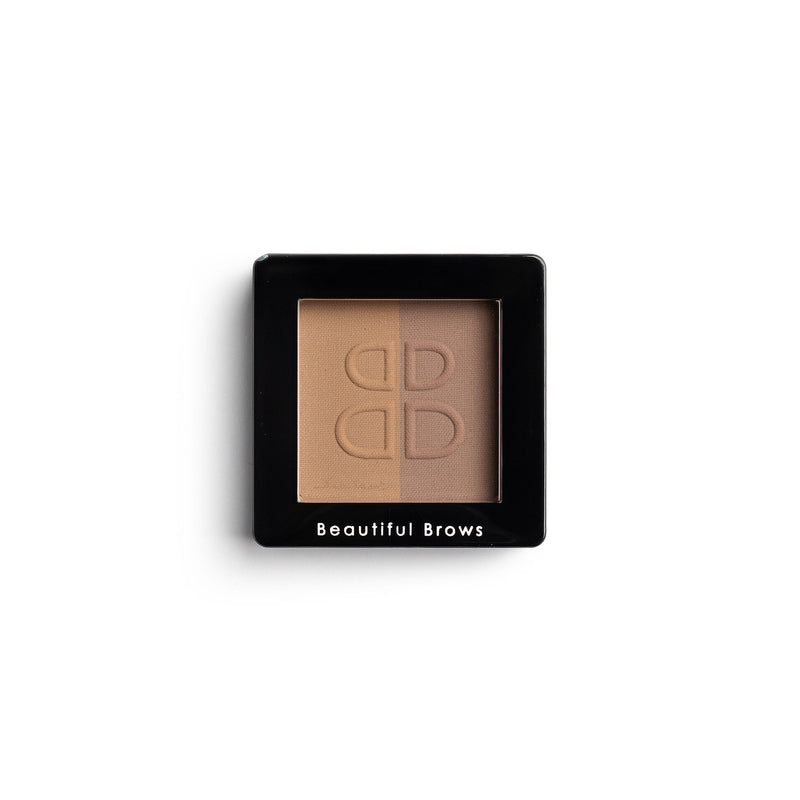 Filling in the gaps in your brows: Use an eyebrow pencil or eyebrow powder to do this. For a natural appearance, stick to your brows' natural form and refrain from overfilling.
b. Clear or colored brow gel can be used to shape your eyebrows. This keeps your brows neat and well-groomed throughout the day.
Anastasia Beverly Hills
You've figured out how to use contemporary eye makeup techniques to make your eyes sparkle and pop like never before! Eye makeup is an art form, thus practice and experimentation are the keys to mastering it. Take risks with your decisions, embrace your originality, and let your eyes tell a riveting tale.