Fashion is art transformed into creative fabrics that represents the soul`s interests. It is one of the most controversial yet beneficial part of art that can make or break a person`s self-esteem.
It is also a medium to express one`s self. When you go to an interview, one of the most significant things they look at is how you`re dressed. The way you dress is the message you want to relay to the people you`ll meet.
It is also an avenue for women to feel their beautiful and confident self, by mixing and matching clothing pieces that will make them feel at peace with the way they present themselves. If you`re in the process of getting fit and you want to look fit, this is something that you can achieve with appropriate styling by following the tips below:
1. Monochromatic Look
A monochromatic look gives off a cohesive and smooth-flowing visualization of your accessories from top to bottom. Wearing similar shades of the same color can make your vertical form look more elongated. However, avoid wearing accessories that block this monochromatic flow.
2. Choose V-Necklines or Wear a Medium to Long Necklace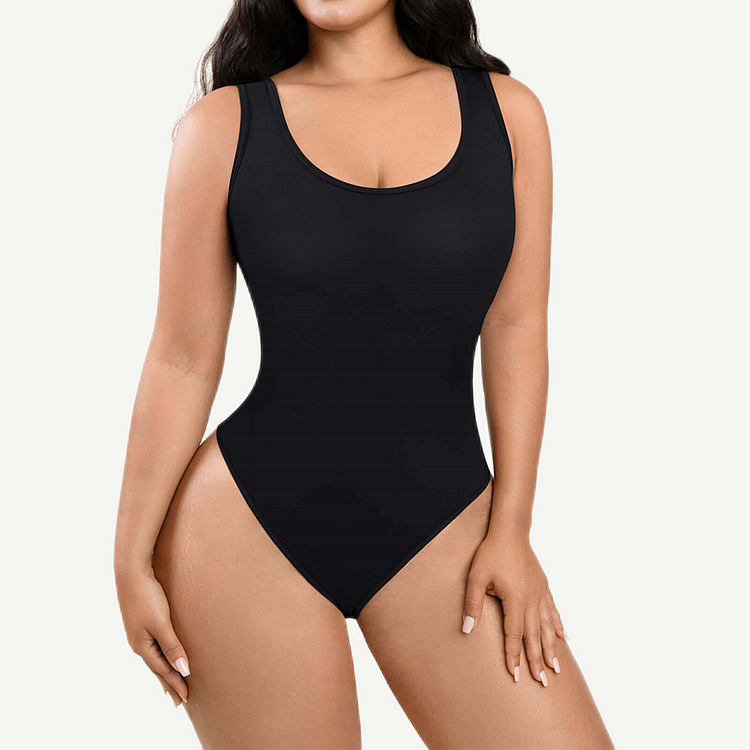 V-Neck tops and dresses look amazing on almost everyone, especially if you have square or round face shape. The sharp angle of the V-Neck balances any roundness and softness in your form making you look slimmer.
It goes the same way with some accessories like necklaces, earrings, and even bracelets. Putting angled accessories to your outfit will balance any round edges.
3. Keep It Seamless
One of the top rules when it comes to dressing up is to always ensure that your undergarments are not bulging. This creates a classier look which can also make your outfit look more put together.
This is especially important if you`re wearing tight dresses or silk clothing. Bulging undergarments may interrupt a cohesive look which is why seamless tank tops and underwear are a great investment for everyday wear.
4. Elongate your Legs
You can elongate your legs but giving emphasis to the slimmest part of your legs. If your ankle is the slimmest, ensure that your pants` seams end there.
You can also avoid wearing overly-printed bottoms which can make you look chunky.
You may also give the illusion of longer legs by showing more of it through miniskirts. High-rise and A-Line skirts that end below your butt or above your knee will make your legs elongated since your upper torso would look shorter than the length of your legs.
5. Choose Pointed Shoes
Instead of choosing chunky and rounded shoes, pointed shoes will give the illusion of longer legs because it points outwards. Whereas rounded shoes stop the flow of elongation.
6. Cinch Your Waist with a Belt
Giving definition to your waist will give you a curvier look. This is especially true with oversized shirts and loose dresses.
Cinch your waist by adding a slim belt with the same shade as your top or dress so that they`re not clashing.
7. Frame Your Face with Hats and Beanies
Another helpful tip that will make your face appear smaller especially if you`re going to be hanging out with friends and family, and you`ll be taking a lot of pictures, is to frame your face by wearing a baseball cap. Not only will this make your face smaller, it looks cute with casual clothes.
For more dressy outfits, you can choose berets and beanies instead.
Choosing the appropriate accessories and tweaking little details with the clothes you choose when shopping and getting dressed can make a huge impact on how your outfit come together. If you want to look more fit, or taller, following these simple tips will make dressing up fun because you`ll look good in every angle!