Designer handbags are more than just an accessory – they're more like an investment in a sophisticated style that will last you for years! Owning a designer handbag is a testament to your timeless style sensibility with pieces that are recognizable for their superior craftsmanship and design. As fashion is seasonal and ever-changing, these timeless classics stay just as relevant today as when they first hit the runway. Look no further for your ultimate guide to the more remarkable designer handbags – here, you will find five extraordinary pieces that never go out of style. Whether you are an experienced shopper or taking your first foray into the designer handbag market, you can't go wrong with these bets that will personally stand the test of time.
#1: The Row Margaux 15 Buckled Leather Tote
The Row's Margaux 15 Buckled Leather Tote isn't one to overlook. This tote is an incredibly functional piece of elegance, combining classic style with unparalleled sophistication. The chestnut brown exterior is durable and can effortlessly integrate into any wardrobe. The bag includes a golden adjustable buckle for an understated yet striking pop of detail. Easily packing all of your important belongings, this timeless handbag creates this ideal backdrop for any special occasion, befitting the wearer with incomparable style. Moreover, an investment in this bag will assure you of a fashionable lifelong companion.
#2: Fendi Pre-Owned 1990-2000s Baguette Shoulder Bag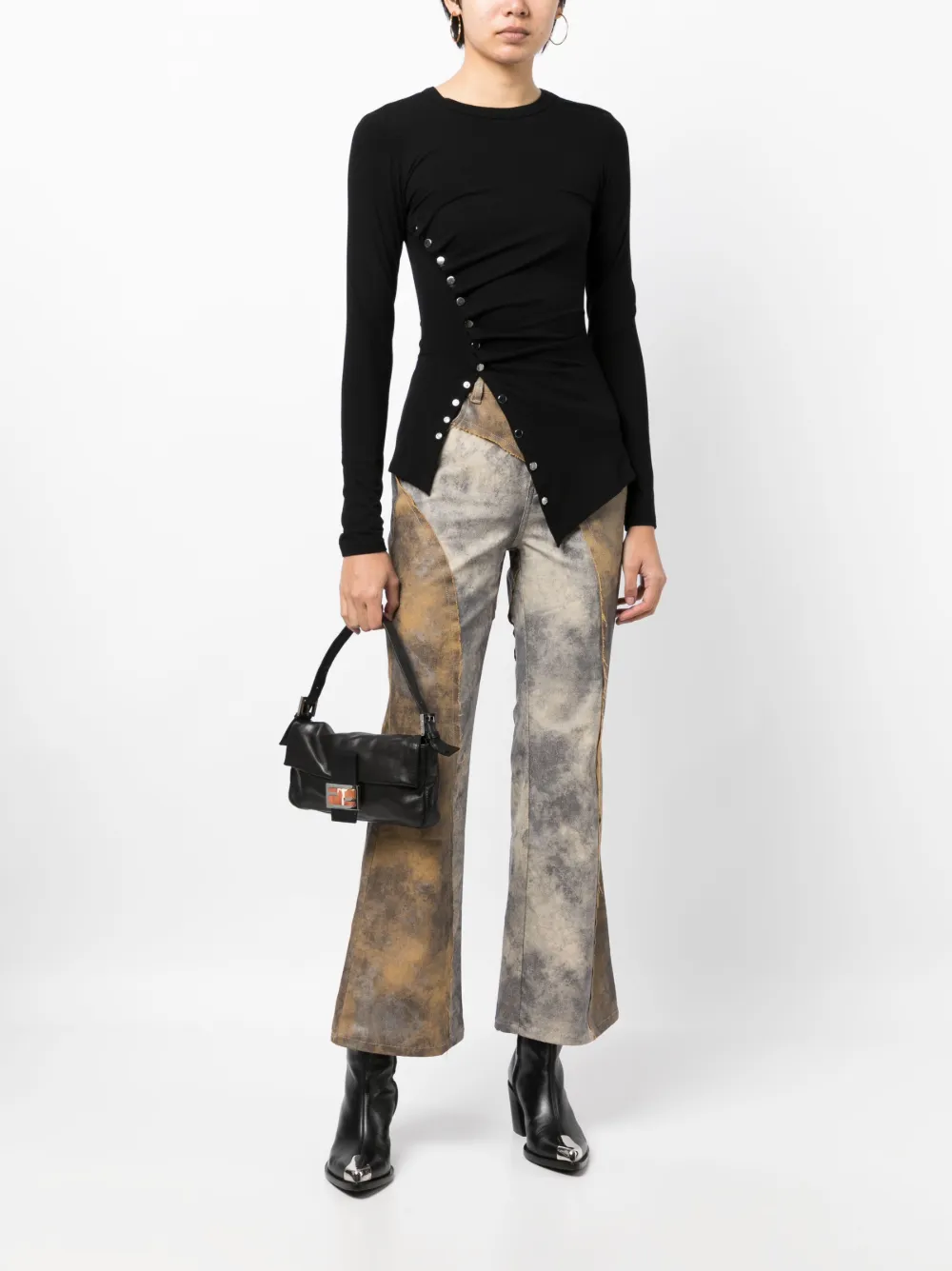 Fashion trends often come and go in waves. It is no wonder that favorite pieces from years ago often appear again on the runway. However, some items transcend time and become part of the fashion fabric forever. The Fendi Baguette shoulder bag is one such timeless classic. Part of the pivotal 1990-2000s era, this black leather bag boasts an adjustable top handle, an iconic letter logo plaque, and a foldover top with magnetic fastening. Inside, it is equipped with one main compartment, along with a zip fastening pocket and a logo plaque, furthering its practical design. It remains a favorite even today and is a sustainable purchase due to having been previously owned and used, yet is in good condition with only minimal signs of use.
#3: RL 888 Box Calfskin Top Handle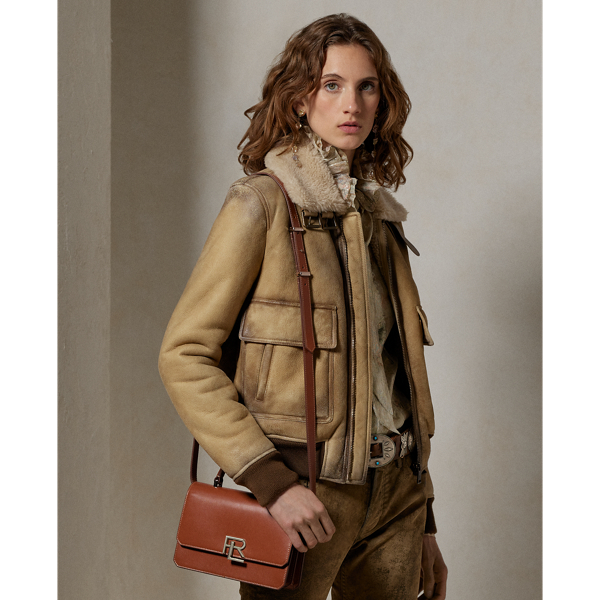 Seeking a design that stands out amongst the crowd? Look no further than the Ralph Lauren RL 888 Box Calfskin Top Handle bag! Its top handle and removable crossbody strap can be adjusted to suit any occasion, adding a touch of versatility. The polished "RL" push-lock closure adds an unmistakable sophistication, while the subtle bombé filling adds an additional dimension. It is practical and stylish and equipped with an exterior slip pocket, a slip pocket, and two compartments. Plus, it is proudly made in Italy to ensure an unmatched quality of craftsmanship. Indeed, this timeless piece is more than just an accessory — it is sure to bring a lifetime of style to any casual yet chic look. Don't miss out on adding this classic bag to your collection!
#4: Bottega Veneta Black Andiamo Intrecciato Leather Bag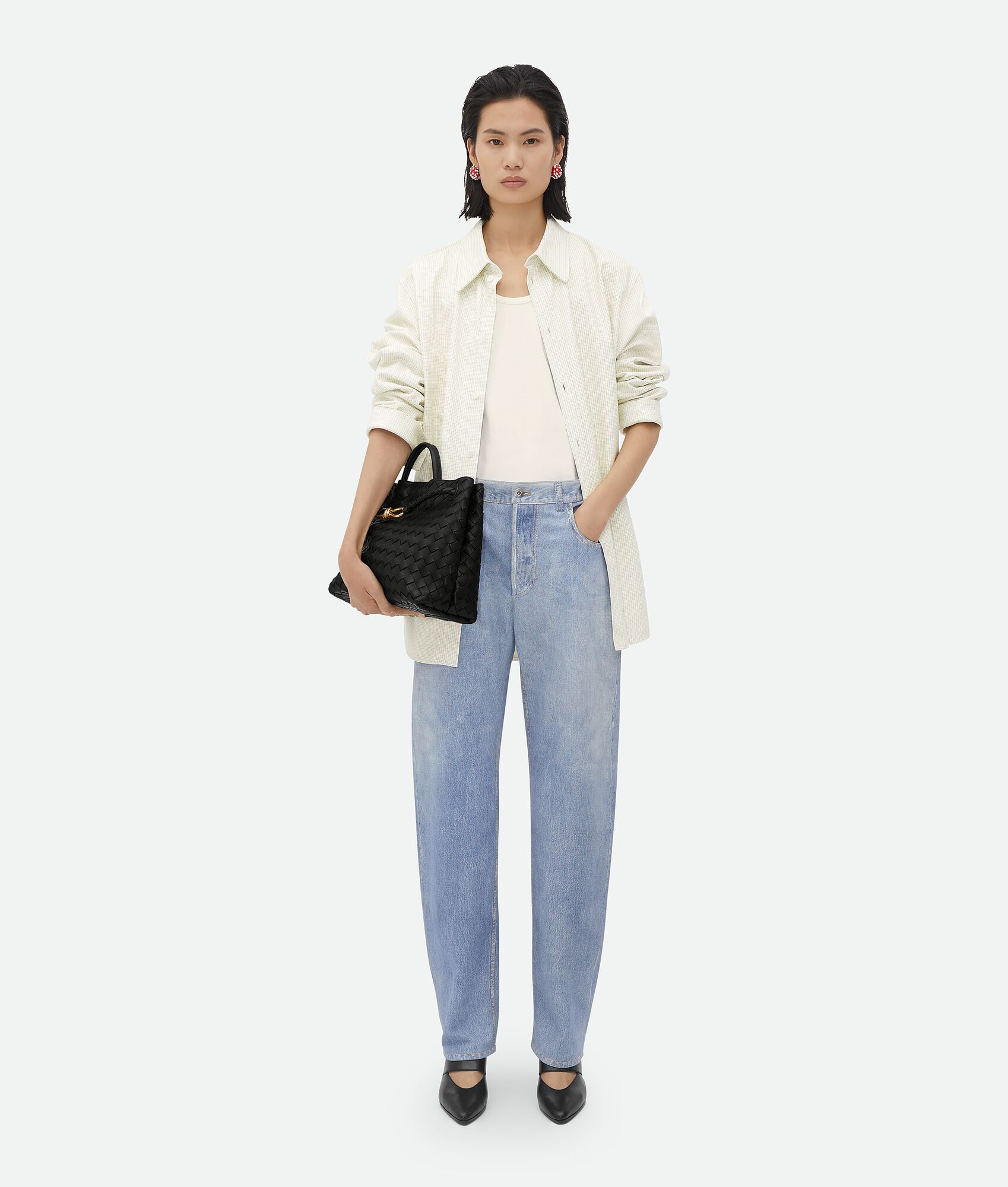 Bottega Veneta is a renowned luxury brand for both fashion lovers and celebrities, renowned for its artisanal craftsmanship and stylish designs. The sleek Black Andiamo Intrecciato Leather Bag is no exception. Crafted from 100% lambskin and featuring a magnetic closure and adjustable cross-body strap, this bag oozes sophisticated elegance. With a compartmented interior, two open pockets, and a single zippered pocket for easy organization, each essential can be easily tucked away. The classic black color guarantees this piece is endlessly versatile and will go seamlessly with any outfit. With a lifetime of durability, this bag holds the perfect blend of luxury and practicality. Invest in timeless style with the Bottega Veneta Black Andiamo Intrecciato Leather Bag and add a timeless classic to your wardrobe.
#5: JW Anderson Bumper-15 Leather Shoulder Bag With Crystals
Introducing the JW Anderson Bumper-15 Leather Shoulder Bag with Crystals – an attention-grabbing accessory to take your look to new heights. Constructed from full-grain lamb leather, calf leather, and kid suede, with generous panels of glass crystals, this statement piece is complete with a padded tubular detail and iconic logo on the front. Boasting luxe gold-tone hardware, a branded zip puller ensures your goods will remain secure, while the spacious nappa-lined interior makes organizing your items a breeze. This shoulder bag or carry with an adjustable top handle suits your style demands, elevating casual wear and dresses. With the JW Anderson Leather Shoulder Bag, elevate anything you do in signature style.
Closing Thoughts
After diving into the world of luxury leather shoulder bags, we can see why they are a must-have in any fashionista's wardrobe. Not only do they exude elegance and sophistication, but they also offer practicality and versatility to elevate any outfit. From classic styles to bold statement pieces, there is a leather shoulder bag for every taste and occasion. So go ahead and invest in one or a few to add that extra touch of luxury to your everyday looks. And remember, with proper care and maintenance, these bags will last you a lifetime. Happy shopping!