Want to get a sexy look at night? Try buying some attractive sleepwear. Short dresses are more preferable for women as it allows free body movement and comfort. Gone are the days when sleepwear was boring. Today, there are a number of designs and patterns available. Also, there are some very sexy pieces also available that will blow your mind. Sleepwear these days is made to keep the comfort level in mind. So, just check your size and feel free to get the best one from the market. You can get them in lingerie style or a crop top and shorts form as well.
Here are a few nightwear dresses for your comfort and convenience.
Blackish Green Patchwork Sleepwear Mini Length Silk Imitation Heartbreaker
The lace detail enhances your cuteness. After wearing it, you will look charming and sexy. The silk-like fabric ensures you'll be comfortable while wearing it. This sexy lingerie for women is one of the most breathable sleepwear and offers a high level of comfort during sleep.
Satin bra and thong set
If you are looking for sexy lingerie to catch the attention of your partner, this one can be an option. The bra comes with triangle cups and along with straps. The V neck design allows you to show off your bust region. The thongs are high cut allowing you to show off your sexy legs and butts.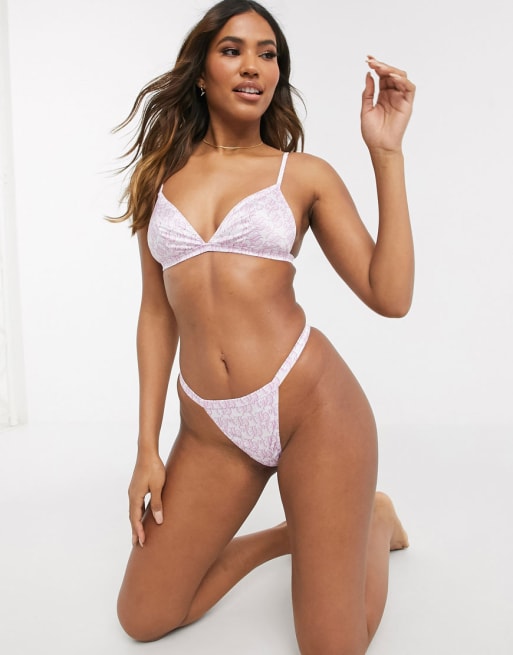 Satin Sleepwear Pajama Set
This girly pink color satin nightwear will offer you a good night's sleep. As the material is satin, it is very soft to the skin. The set comprises of a camisole top which adjustable strings and shorts with elasticized waist. You just need to select the right size for your comfort.
Snake Lace Triangle Teddy
This uniquely designed sleepwear showcases snake inspired lace with gold hardware. It is beautifully complemented with the architectural straps which make triangular accents at the chest. The straps are adjustable thus you can fit it as per comfort. There are hooks at the back. The thong enhances the sexy looks.
Babydoll Sexy Satin Sleepwear
Show your sexy side with this sensual lingerie set. This sexy red gown comes with strappy shoulders allowing you to show off your back and shoulders. It also comes with a robe with mesh and riffles detailing. You can get it to surprise your partner on anniversary or you can get it to your best friend on her birthday.