Imagine yourself walking down the street while attracting attention from all sides and exuding confidence and style. What's the trick behind this elegant transformation? It's the bubble hem fashion trend, a bold look that's winning over the hearts of stylish women all around the world. Look no further if you want to add a dash of refinement and charm to your regular ensembles. You'll learn five stylish and original ways to incorporate the bubble hem trend into your wardrobe in this guide, making sure you stand out and make an impression wherever you go.
1. Elevate Your Feminine Charisma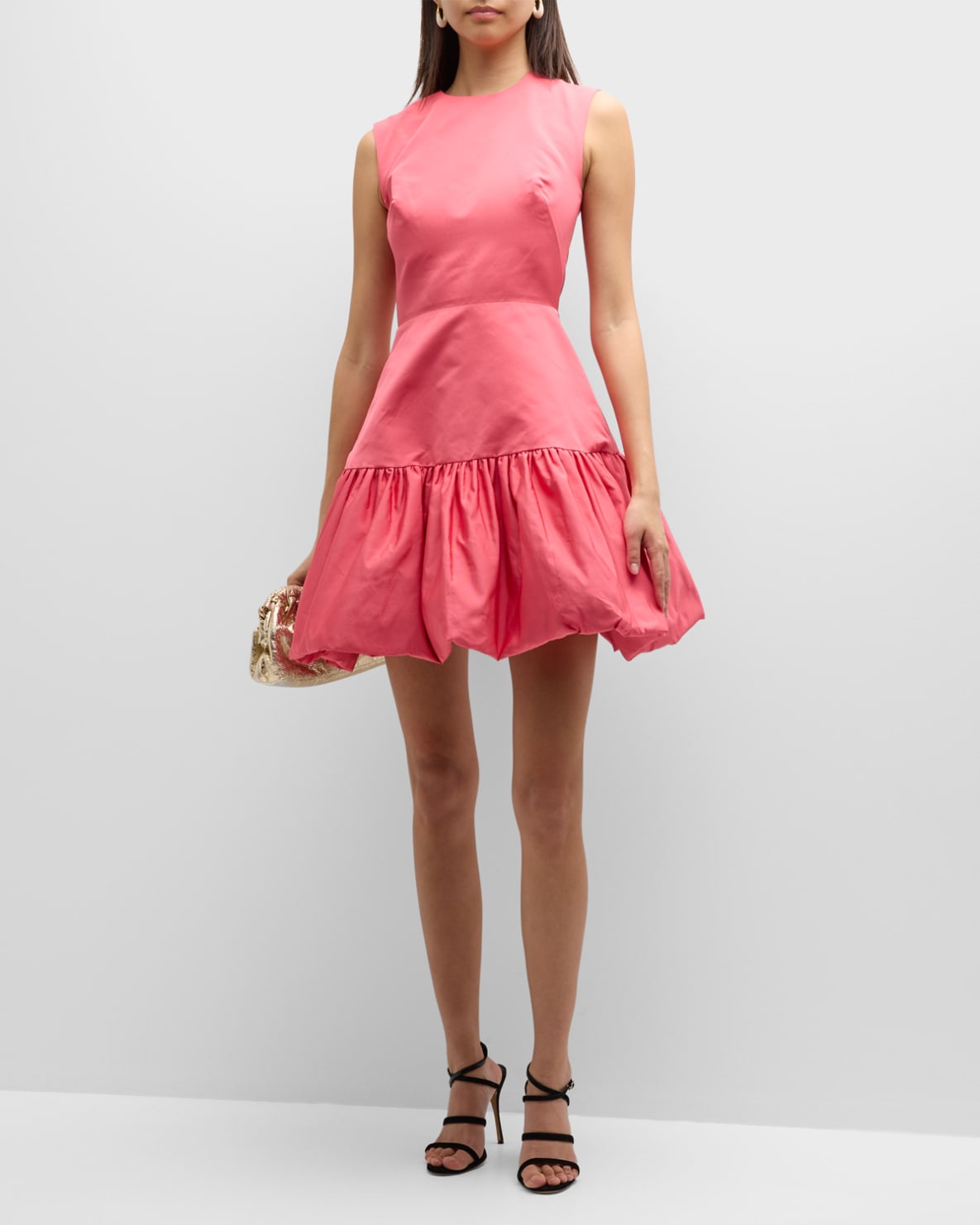 beginning with a gorgeous bubble hem dress is the ideal beginning point for mastering the bubble hem trend. This adaptable outfit easily fuses sophistication and frivolity, giving it the perfect option for a wide range of occasions.
Daytime Delight
For a cheery midday style, go for a knee-length bubble hem dress in a vivid color like coral, cobalt blue, or emerald green. While still maintaining a sense of sophistication, the bubbled hemline provides a whimsical touch. It will look adorable and comfortable when worn with strappy sandals and delicate jewelry.
Bubble Hem Sleeveless ALine Mini Dress
Evening Elegance
Choose a floor-length bubble hem dress in an opulent jewel tone like amethyst or sapphire for a more formal occasion. The dress's flowing silhouette and bubble hem combine to produce a striking look that is sure to draw attention. You will ooze evening sophistication if you add spectacular earrings and a clutch bag to your ensemble.
2. Fun and Flirty Vibes
Use a bubble hem skirt to add a touch of flirty fun to your regular attire. This item is an excellent addition to your wardrobe because it provides the optimal balance of comfort and design.
 Casual Chic
For a relaxed yet stylish style, go with a lightweight mid-length bubble hem skirt. It looks chic whether worn with a fitting sweater or a tucked-in graphic tee, ankle boots, and brunch dates or shopping outings. The traditional skirt silhouette is given a distinctive twist by the bubbled hemline, making you stand out from the crowd.
Office Elegance
Add a bubble hem skirt to your work collection to upgrade your professional dress. Choose a knee-length skirt in a muted hue like gray, navy, or black. It looks elegant and polished and is appropriate for both work and play when worn with a white shirt and pointed-toe pumps.
3. Effortlessly Chic Blouse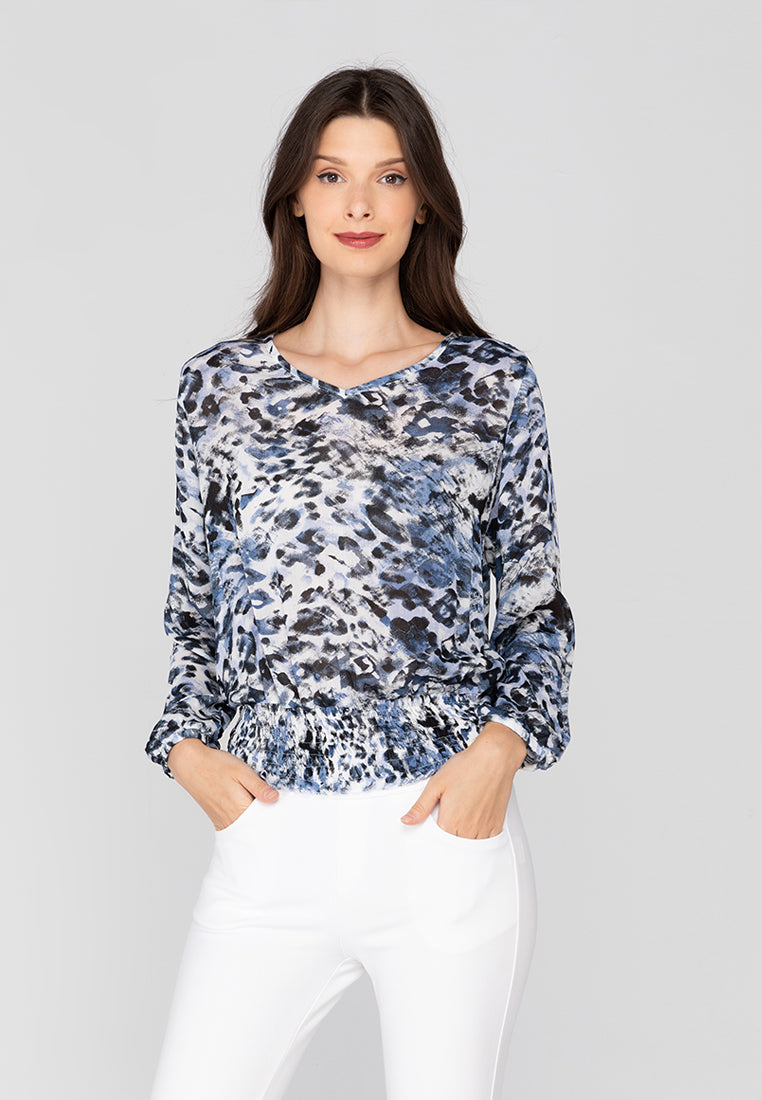 The bubble hem blouse is your go-to choice if you want to add a dash of glitz to your regular outfits. This adaptable piece gives your ensembles depth and movement so you always look effortlessly stylish.
NAVEEN Smocked Waist Bubble Hem Top
DaytoNight Transition
Select a bubble hem blouse made of a chiffon or silklike soft, flowing fabric. For a casual yet fashionable daytime outfit, wear it with high-waisted jeans and block-heeled sandals. To smoothly transition your ensemble from day to night, switch to heeled mules as evening draws near and accessorize with dramatic earrings.
Glamorous Office Attire
An office-appropriate bubble hem blouse in a striking color or pattern will draw attention. For a polished yet striking style, team it with fitted pants and elegant pumps. Your professional apparel is made more interesting and feminine by the bubbled hemline, which helps you stand out from the rest of the office population.
4. Elegant Jumpsuit
Consider a bubble hem jumpsuit for the bubble hem trend that you can wear just once. This adaptable piece creates a beautiful look that works for a variety of events by fusing the convenience of slacks with the chicness of a dress.
Weekend Glam
For a look that is perfect for the weekend, go for a cropped bubble hem jumpsuit in a fun pattern or eye-catching hue. It looks great with espadrille wedges or platform sneakers for a casual yet fashionable look that's great for brunch, shopping, or touring your city.
Special Occasions
A full-length bubble hem jumpsuit in a pricey material like satin or velvet can elevate your evening look. For a look that screams luxury, choose rich jewel tones like sapphire blue, emerald green, or ruby red. For a look fit for the red carpet, finish the look with dramatic jewelry and stiletto shoes.
Bold and Unique Outerwear
Why restrict the bubble hem trend to clothing when you can use it on your outerwear as well? The bubble hem jacket is a daring and distinctive way to stand out while remaining warm and fashionable.
Street Style Star
For a tough street-style look, go for a cropped bubble hem jacket in leather or synthetic leather. For a look that is equal parts fashionable and rebellious, pair it with high-waisted jeans, a fitting turtleneck, and combat boots. Your jacket gains dynamism from the bubbled hemline, making you stand out in a sea of traditional clothing.
Elegant Layers
For a more elegant appearance, choose a long bubble hem jacket in tweed or wool. It looks sophisticated and is the ideal choice for chilly days when paired with a fitted dress and knee-high boots. Your outerwear will look dramatic with the bubbled hemline, giving it an exquisite and striking appearance.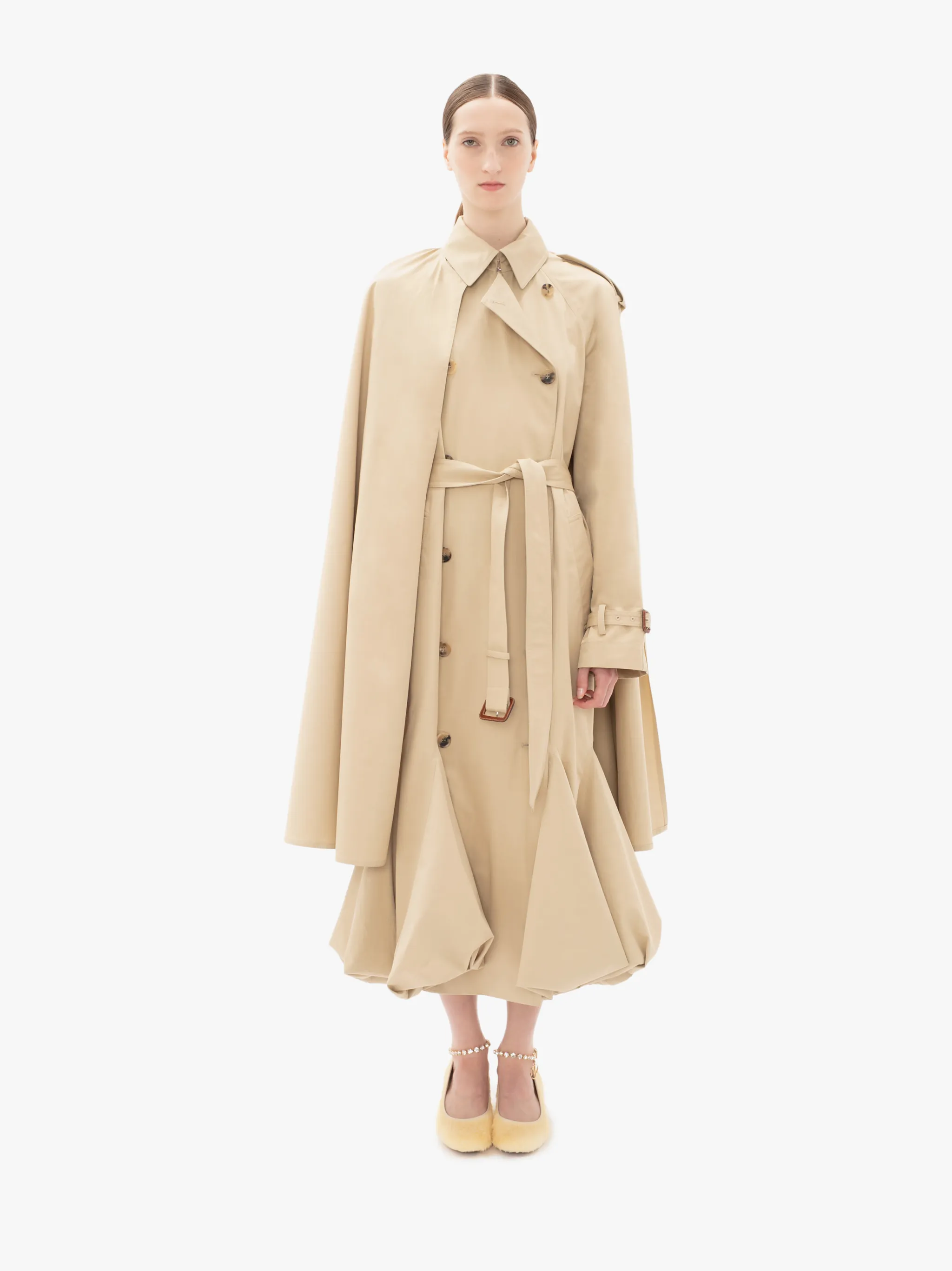 BUBBLE HEM TRENCH COAT INCLUDING CAPE
There are many ways to add style and glitz to your regular clothing thanks to the bubble hem fashion trend. Each item in your wardrobe, whether it be a bubble hem dress, skirt, shirt, jumpsuit, or jacket, adds its own special appeal. By adopting this trend, you're adopting your own self-assurance and sense of style and making a declaration that's all about expressing your uniqueness. So go ahead and play around with the bubble hem trend by combining these various items to make outfits that are really you. Always keep in mind that fashion is about more than just what you wear; it's also about how you wear it, and with the bubble hem trend, you'll definitely create a lasting impression of easy sophistication and timeless appeal everywhere you go.