Halloween is this month, and preparations for this long-awaited date of the year have already begun. There are many things to buy, such as sweets, costumes, and of course, accessories. Knowing which Halloween jewelry to wear with your costume will make all the difference in your look.
In today's post, I'm going to give you some store tips for you to buy your Halloween jewelry and rock your costume. Before choosing which ones you will buy, it is important to keep in mind which costume style you will use so that you can match the jewelry.
Look how interesting these skull earrings from Aliexpress, they are in old silver color and because they have a fit, they stand out, it looks great on both those who have long hair and those who have short hair.
It's very easy to compose your costume with these earrings, they work on almost all. How about a pirate costume? Or a witch costume? It's all about! And the best thing is that they are very cheap.
This spider necklace is perfect for anyone who is going to put on that gothic costume, like a witch, or something similar. You can find it at Shein for a great price. As you can see it is a choker, to be glued to the neck, which gives a touch of seduction and mystery to the costume.
The tip is to wear it with a dress that has a cleavage, and with a very dramatic makeup. I'm sure you will rock your Halloween outfit. I have some chokers similar to this one, but I confess that I still need a model with a spider pendant.
And of course you can't miss a beautiful ring. this one we can find on Etsy, it's a pumpkin, an item that has everything to do with Halloween. As you can see it is golden and more delicate, for people who like something more refined.
It is definitely my style, and it is an item that I would definitely buy. Plus, it matches any costume. Because it is gold and handmade, the price is a little higher, but it is worth it for the quality. The store promises to deliver very quickly.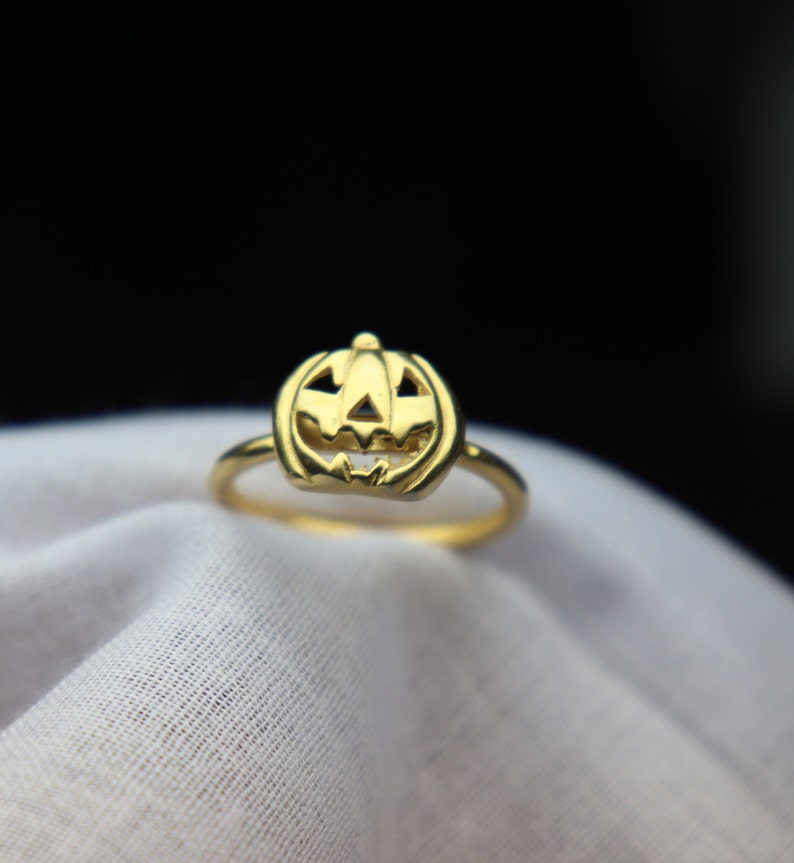 And last but not least, you can find this beautiful set of bracelets on Amazon. I thought this combination was beautiful, with the colors and pendants that remind us of Halloween.
The coolest thing is that you can use it with any costume that will be very charming and with a fun touch. This set is undoubtedly for stylish people with personalities. They are bracelets that stretch, so it fits all types of arms, so you don't have to worry about the size.
It is important that you buy your Halloween Jewelry as soon as possible, so that it gives time for your products to arrive at your house before October 31st, and gives you time to wear your jewelry with the costume and rock the Halloween parties, or while going out to get candy.
I hope you liked the tips, and let me know in the comments if you've already chosen your Halloween jewelry.