As we enter the autumn season, we are preparing some clothes that will go well with the weather. If you typically love to wear casual and simple outfits, you are at the right article now.
I also love to wear light clothing that will come in handy and don't waste time when wearing them. Not only casual, the outfits should also give a stylish touch to the overall appearance. The outfits will be easy to mix and match with other items as well. By simply matching with an item you already have in your wardrobe, the casual item is a must-have item. The items themselves will become the main focus of our whole look.
Casual outfits usually are pretty simple in design so they will be pretty easy to wear and comfortable.
So here they are some casual clothing that will make getting dressed so easy but still look stylish.
Oversized shirt
You can instantly create a mature casual look by wearing an oversized shirt. It's pretty comfortable to wear as daily wear and office wear as well. Not only casual, but it will give a stylish and modern look when you wear it during autumn. Pair it with clean colored bottoms or a beautiful tights skirt for a well-balanced look. The loosely designed will create a fashionable look without adding too many accessories. In autumn, you can easily wear it over a cami dress or tank top effortlessly. It really goes well with any item and will become your casual fashion statement.
Hoodie
Another outfit that is easy and perfect for autumn is a hoodie. It gives a casual and cute look at the same time. It's become a popular outfit every woman must have for autumn. For a fashionable look, you can choose an oversized or crop hoodie. A pullover hoodie will be my right choice, find one with a soft and lightweight material such as knit so you can wear it extremely comfortably. You can pair it with any bottom or wear it on top of your dress. Just put it on and you will look great and stylish.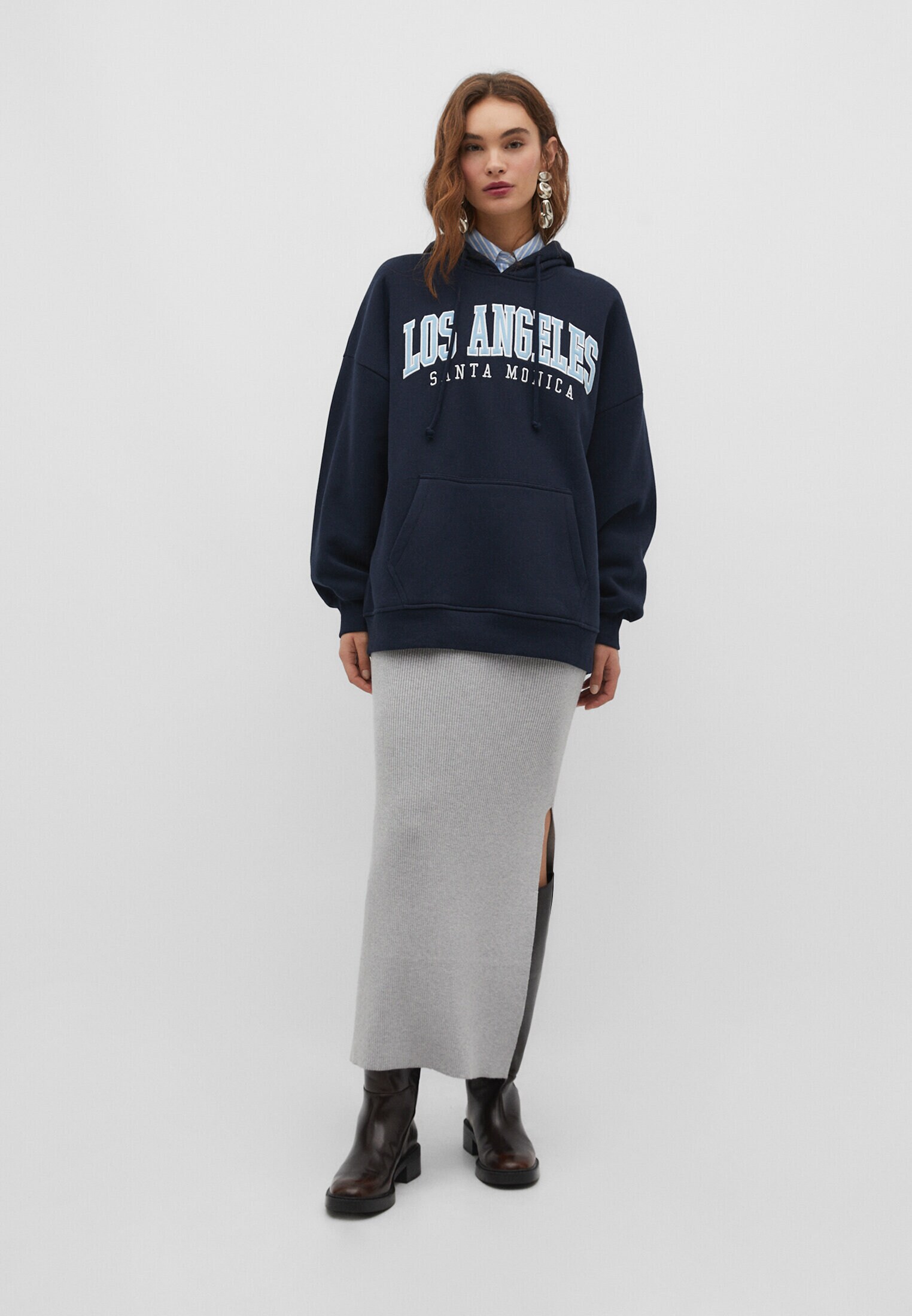 Knit Cardigan
The cardigan is pretty perfect and the simplest outfit to wear for the autumn season. You can just wear a tank top as an inner and you will look stylish instantly just by wearing cardigans as an outer. It is just like adding spice to your outfit by layering it with your favorite cardigan. I recommend choosing one color cardigan that represents autumn color: beige, nude, tan, or sage. For autumn, a knit cardigan can be a good choice. It gives a casual and feminine touch to your appearance. The knit cardigan is soft in texture and it's stretchy, making it pretty comfy to wear.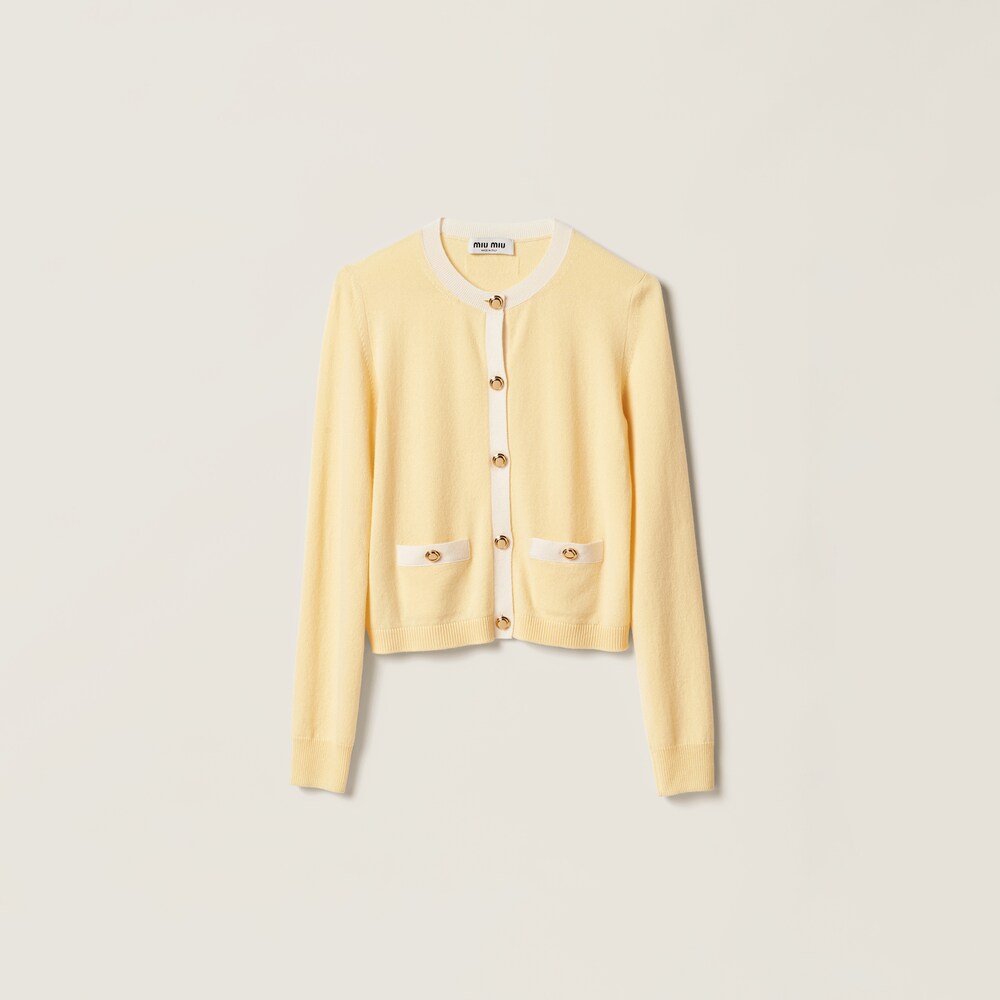 Miu Miu Cashmere Knit Cardigan
Loose pants
Being casual means to look simple and comfortable by wearing outfits without hesitation. It's essential that we can move easily and be comfy during the activity that we do. Choosing a comfy bottom is quite difficult, therefore here I suggest loose pants to wear easily during autumn weather. Any material isn't a big problem, cotton or rib knit material is good for cold weather. When you decide to buy a knit rib loose pan, it will make your lines look beautiful instantly. The loose wide pants can be worn on a wide range of occasions, from home wear to office wear. Cotton or satin loose pants give a casual and formal appearance. Perfect to wear when you go out or for business purposes.
Faux leather jacket
The last outfit to achieve a casual look is a faux leather jacket. It's the perfect casual outerwear for this season. It has a simple design, so it's a must-wear outfit for all seasons especially in autumn. Yes, it will become a staple outerwear for autumn wardrobe. When you pair it with boots, it will become even more fashionable. In addition, it can create a beautiful mature silhouette when we wear a faux leather jacket. The good thing about it is that it is super comfy to wear for hanging around the city or meeting with your friends for an evening in autumn. For a cute touch, you can choose a nude color of faux leather jacket instead of a black one.